Current Affairs consist of two words. 'Current' means 'recent or day to day' and 'Affairs' means 'events or issues'. It is important to know what is going on around the world, so we provide a dose of general knowledge on daily basis. We try to keep you updated with the current affairs 01/11/21 that will inform you about the recent happenings in the world. Owing to its importance and dynamic nature, current affairs is a section that is present in every competitive exam. So, we provide information from all the fields whether it is economy and business, nation and politics, sports and books, or world news.
This section also provides important information regarding education including the notifications of SSC, NDA, UPSC, etc. Reading daily current affairs will help aspirants gaining more knowledge as exams conducted for jobs and interviews also contain questions on general awareness.
Business and Economy- Current affairs 01/11/21
This category of current affairs 01/11/21 consists the important and latest news regarding business and economy of India and world.
Developed Nations to Opt for Net Zero Carbon Emissions Faster, Says Piyush Goyal
Indian Commerce Minister, Piyush Goyal said that developed nations need to reach net-zero carbon emissions much faster to achieve the goal of global net-zero emissions. Mr. Goyal address this issue on the sidelines of the G20 summit that was held in Rome. He also noted that developed countries that had already using low-cost energy for years had not met their commitments of funding to developing and underdeveloped countries. These countries need to go for net-zero much faster so that they can release some type of policy space and carbon space for the developing countries.
Nation and Politics- Current affairs 01/11/21
This category of current affairs 01/11/21 consists the important and latest news regarding nation and politics of India and world.
With German Chancellor PM Modi Discussed Bilateral Ties
In a meeting held on Sunday, Prime Minister Narendra Modi had a deliberation with Angela Merkel in Rome on the sidelines of the G20 Summit. Both the leaders discussed wide-range talks on strong bilateral relations. They both also made a commitment to maintaining the close strategic partnership and PM Modi complimented Angela Merkel for her commendable contribution in strengthening the strategic bilateral ties. PM Modi describes the G20 Summit as fruitful as the world leaders had an elaborated and detailed discussion on several issues including fighting the pandemic, boosting the economy, improving health and infrastructure, and furthering innovation.
Ahead of UP Election 2022, Priyanka Gandhi Promised Free LPG Cylinders and Two-Wheelers to Females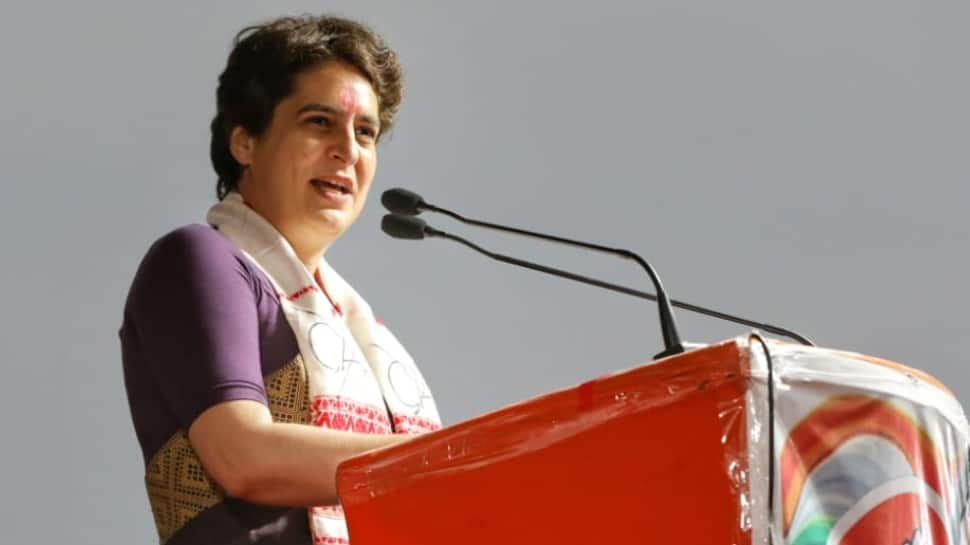 On Monday, Priyanka Gandhi Vadra who is Congress's general secretary has announced a well-made manifesto for women for the upcoming Uttar Pradesh assembly polls. She promised free LPG cylinders and traveling in government buses for females. Furthermore, she also added that if her government will come into power, the party will give two-wheelers and smartphones to girl students.
Science and Technology- Current affairs 01/11/21
This category of current affairs 01/11/21 consists the important and latest news regarding science and technology of India and world.
NASA Astronauts Taste First and Best Space Tacos
NASA's astronauts who have been living in International Space Station have tasted the first chili peppers that have been grown for the last four months. One of NASA's astronauts that have been abroad shared the first photos of space-grown green chili pepper and the Tacos made by that pepper with other eatables. NASA administration said that this plant experiment has been one of the most complexes to date.
Researchers of Indonesia Breed 'Good Mosquitoes to Kill Dengue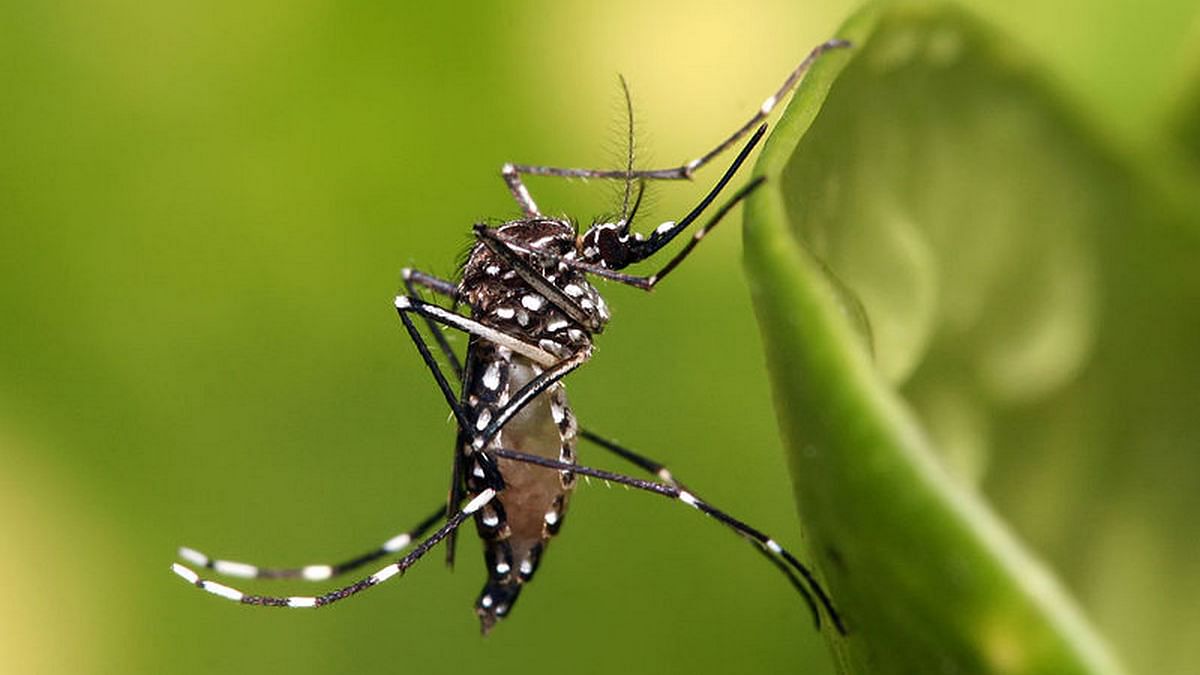 Indonesian researchers have found a new way to fight dengue and other disease-bearing mosquitoes. This new way is a method of breeding a species of insect that carries a kind of bacteria. This bacteria prevents viruses like dengue from growing inside them. Wolbachia is a common bacteria that is 60% naturally present inside insect species including some mosquitoes but it does not found in dengue-carrying mosquitoes. So, when mosquitoes carrying dengue will mate with mosquitoes carrying Wolbachia, it will kill the effect of dengue and if the dengue-carrying mosquitoes bite people, it won't affect them.
Sports, Arts and Books- Current affairs 01/11/21
This category of current affairs 01/11/21 consists the important and latest news regarding Sports, Arts and Books of India and world.
Nishant Dev and Sanjeet Enter Quarters in Boxing World Championships
Nishant Dev and Sanjeet, both are Indian boxers who made their way into the quarterfinals of the AIBA Men's World Championships. They had very impressive victories in their last 16 stage bouts. Where Nishant defeated Mexico's Marco Alvarez by 3-2, on the other hand Sanjeet defeated Georgia's Giorgi Tchigladze by 4-1 and entered the last eight stages for a second successive time.
Culture Ministry Launches 3 Competitions Under Azadi ka Amrit Mahotsav
Indian Ministry of Culture has launched three national level competitions that include Deshbhakti Geet writing, Lori writing and Rangoli Making on the occasion of National Unity Day. The competition will be conducted from Tehsil level to national level. The announcement of this competition was made by PM Modi in Mann Ki Baat on October 24, 2021. The competition will go on for some months as and winners will be rewarded.
World- Current affairs 01/11/21
This category of current affairs 01/11/21 consists the important and latest news regarding the world.
Mass Shooting at Halloween Party Injured 9 and Killed 1 in Texas
At a Halloween party on Sunday, a suspect was arrested in a shooting that caused the death of a person and injured nine people in Texas. Police said that the suspected shooter turned himself in and was booked into jail under the charges of felony aggravated assault and others. Around 200 people were present at the party and after the gunfire, nine people who were shot were sent to the hospitals for treatment.
Macron Blame Australian PM for Lying to Him Over Submarine Deal
Emmanuel Macron, French President said that Australia's prime minister had lied to him over a canceled submarine deal. He said that he didn't have any idea about the cancellation of the deal that causes submarine row. Both leaders have attended the G20 in Rome and a major UN-backed climate summit in Glasgow. Emmanual Macron said that Morrison without warning tore up a decade-old multi-billion-dollar contract with France. Australian PM, Morrison revealed that he had been in secret talks to acquire US or British nuclear subs.
Click on the link given below for more information on COVID-19-
World Health Organisation (WHO)
To know more information regarding with government of India, click on the link given below-
Click on the link below for more information regarding education
Click here to check our other blogs or previous current affairs