Current Affairs consist of two words. 'Current' means 'recent or day to day' and 'Affairs' means 'events or issues'. It is important to know what is going on around the world, so we provide a dose of general knowledge on daily basis. We try to keep you updated with the current affairs 22/10/21 that will inform you about the recent happenings in the world. Owing to its importance and dynamic nature, current affairs is a section that is present in every competitive exam. So, we provide information from all the fields whether it is economy and business, nation and politics, sports and books, or world news.
This section also provides important information regarding education including the notifications of SSC, NDA, UPSC, etc. Reading daily current affairs will help aspirants gaining more knowledge as exams conducted for jobs and interviews also contain questions on general awareness.
Business and Economy- Current affairs 22/10/21
This category of current affairs 22/10/21 consists the important and latest news regarding business and economy of India and world.
No Plan Made For Excise Duty Cuts on Petrol and Diesel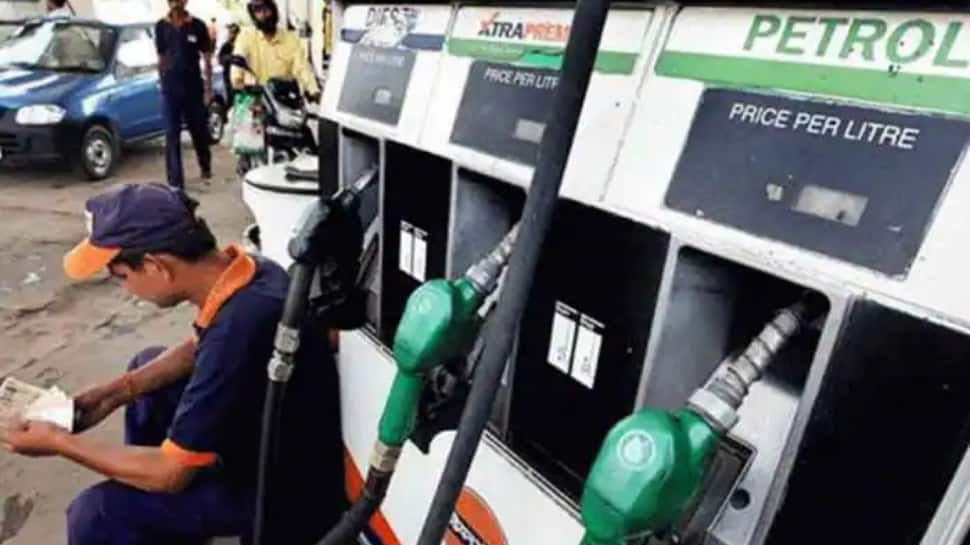 Indian government in a meeting with bosses of international petroleum company pointed out that the decision not to hike production by OPEC would hamper the ongoing global economic recovery.  This decision taken by OPEC will also hurt the consumers of some countries including India. After one day of criticism of major crude oil producers for not hiking output, the finance ministry of India said that an excise duty cut is yet not on the cards for petrol and diesel.
From January 1 Google will Reduce Play Store Fee Up to 15%
On Thursday, Google will reduce its Google Play subscriptions service fees from 30% to 15% from 1st January 2022. It also announced that service fees in the Media Experience program in ebooks will also be reduced to 10 %.  Furthermore, the company stated that digital subscriptions have become one of the fastest-growing models for developers. However, subscription businesses are also facing specific challenges in customer acquisition and retention.
Nation and Politics- Current affairs 22/10/21
This category of current affairs 22/10/21 consists the important and latest news regarding nation and politics of India and world.
Personal Data Protection Bill Report Likely to be out in November
Deliberations on the Personal Data Protection Bill have been completed by the Joint Parliamentary Committee (JPC). It will soon submit the final report in the coming month of November. In 2019, this bill was introduced in the Lok Sabha, and then it was referred to the JPC.  As per some sources, it has been said that the contentious Clause 35 of the bill which is under name of 'sovereignty,  'security of the state' and 'friendly relations with foreign states' that allow exemption from all or any provisions of the law for any agency under the Union Government has been retained.
By the End of the Year Gujarat will Achieve Universal Vaccination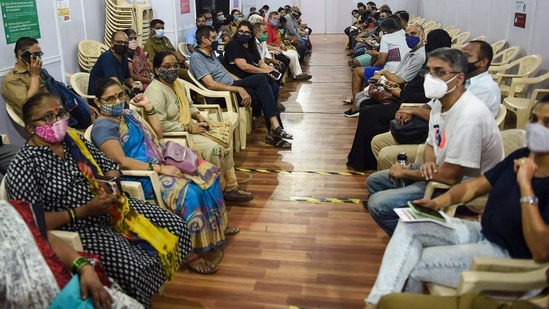 Ninety percent population in Gujarat has received at least one shot of Covid-19 vaccine. Therefore, by the end of the year, the state government of Gujarat will achieve universal vaccination. Up till now, the state has successfully vaccinated nearly 47 percent of the population with both doses.  So, to achieve the target of universal vaccination, the health minister of the state urged people to come forward to vaccinate themselves against the Covid-19.
Science and Technology- Current affairs 22/10/21
This category of current affairs 22/10/21 consists the important and latest news regarding science and technology of India and world.
Moon Rocks Brought by China Showed Volcanic Activity on Lunar Surface
China has brought back rocks from the Moon's surface to earth by a Chinese robotic spacecraft last year. These new rock samples have provided new insights into the history of volcanic activity on the lunar surface. Li Xianhua, a Chinese researcher said that study of these samples has revealed the chemical composition of the moon and also explained the way in which heat affected its development. He further said that samples also indicate a recent volcanic activity that was occurred on the moon 2 billion years ago.
Sports, Arts and Books- Current affairs 22/10/21
This category of current affairs 22/10/21 consists the important and latest news regarding Sports, Arts and Books of India and world.
BNP Paribas Open Tennis Tournament 2021 Held at Indian Wells
This year's BNP Paribas Open tennis tournament was held from 4 October to 18 October at Indian Wells in California. The tournament is also known as the 2021 Indian Wells Masters and organizing this tournament marks the 32nd and 47th edition of the men's BNP Paribas Open (ATP Masters) and the women's BNP Paribas Open (WTA Masters) respectively. In this tennis tournament, Cameron Norrie won his maiden ATP Masters 1000, Paula Badosa won the Women's Singles Title while Elise Mertens and Su Wei Hsieh won the Women's Doubles title and, John Peers and Filip Polasek won the Men's Doubles title.
Prof Shafey Kidwai Unveiled a New Book Titled 'Sir Syed Ahmad Khan: Reason, Religion And Nation'
Author and Professor Shafey Kidwai, a recipient of the Sahitya Akademi award has released a new book called 'Sir Syed Ahmad Khan: Reason, Religion And Nation' which is published by Routledge India. The main motive of the book is to analyse the life story of Sir Syed Ahmad Khan. He was the founder of Mohammedan Anglo-Oriental College that renamed Aligarh Muslim University. The preface of the book is written by Professor Irfan Habib and the book has been released on 17th October on the 204th birth anniversary of Sir Syed Ahmad Khan.
World- Current affairs 22/10/21
This category of current affairs 22/10/21 consists the important and latest news regarding the world.
Storm 'Aurore' Wreaks Havoc in Poland Resulting Rise in Number of Deaths
Four people were dead in Poland when the year's first violent autumn storm Aurore swept across the parts of Europe. The storm caused substantial damage in Germany, the Netherlands, France, and many areas and also knocked out train service from Germany. All four casualties occurred in the Lower Silesia region of Poland.  French people around 250000 were left without electricity.
China Simultaneously Violating International Obligations
China is continuously abusing the international obligations of international bodies through its political, economical, and unconstrained power. In a report, it is said that China's Beijing has signed extradition treaties with 59 nations out of which 39 nations are ratified. It also imposed ever more stringent measures against its minority communities and Chinese dissidents. Consequently, China has also misused the treaties to bring back Uyghurs, Tibetans, and other Chinese dissidents from other nations.
Click on the link given below for more information on COVID-19-
World Health Organisation (WHO)
To know more information regarding with government of India, click on the link given below-
Click on the link below for more information regarding education
Click here to check our other blogs or previous current affairs