Current Affairs consist of two words. 'Current' means 'recent or day to day' and 'Affairs' means 'events or issues'. It is important to know what is going on around the world, so we provide a dose of general knowledge on daily basis. We try to keep you updated with the current affairs 15/10/21 that will inform you about the recent happenings in the world. Owing to its importance and dynamic nature, current affairs is a section that is present in every competitive exam. So, we provide information from all the fields whether it is economy and business, nation and politics, sports and books, or world news.
This section also provides important information regarding education including the notifications of SSC, NDA, UPSC, etc. Reading daily current affairs will help aspirants gaining more knowledge as exams conducted for jobs and interviews also contain questions on general awareness.
Business and Economy- Current affairs 15/10/21
This category of current affairs 15/10/21 consists the important and latest news regarding business and economy of India and world.
Prices of Petrol and Diesel Hiked Again After Break of Two Days
Prices of petrol and diesel have touched a new record as the rate of these fuels has increased once again after a two-day break. Certainly, the price of petrol has increased by 35 paise per litre to Rs 104.79 per litre while the price of diesel has increased up to Rs 93.53 per litre in the national capital city Delhi. On the other hand in the financial capital of India (Mumbai) petrol gain a rise in its price up to Rs 110.75 a litre and for diesel the increased price is Rs 101.40 per litre. Petrol rates had maintained stability since September but the oil companies finally raised the pump prices last week resulting in the rise in the price of petrol.
Nation and Politics- Current affairs 15/10/21
This category of current affairs 15/10/21 consists the important and latest news regarding nation and politics of India and world.
India Re-Elected for U.N. Human Rights Council for 2022-24 Term
On Thursday, India has been re-elected to the U.N. Human Rights Council for the 2022-24 term. India has won the U.N. Human Rights Council's election by receiving an overwhelming majority in the General Assembly. New Delhi's envoy describes this election as a 'robust endorsement' of the strong roots of democracy in the country. This is the 76th UN General Assembly elections which include 18 new members of the U.N. Human Rights Council and will serve for a period of three years.
Two Army Personnel Killed in Jammu and Kashmir's Poonch Encounter
In an encounter with terrorists in the Nar Khas forest area of the Poonch district of Jammu and Kashmir's state, two army personnel were got injured and two army personnel including one Junior Commissioned Officer (JCO) were killed. The two injured persons were taken to the hospital for treatment while the bodies of martyrs have been retrieved from the area. One official said that the operation to retrieve the body was difficult as the area is covered with high altitude mountains with dense forest.
Science and Technology- Current affairs 15/10/21
This category of current affairs 15/10/21 consists the important and latest news regarding science and technology of India and world.
Information and Broadcasting Minister Launched 'MyParkings' App to Book Parking Slots
Anurag Thakur, Minister of Information and Broadcasting has launched a new app 'MyParkings' for the people of Delhi. Through this app citizens of Delhi could online book the parking slots in areas under the jurisdiction of the South Delhi Municipal Corporation (SDMC). The aim behind launching this app is to tackle the issue of congestion of vehicle parking. 'MyParkings' app will not only book the parking slots for the people but also tells us about the number of parked vehicles, used spaces and space available for parking in each parking site. The app has been developed by Broadcast Engineering Consultants India Limited (BECIL).
First Solar Exploration Satellite Launched by China
On Thursday, China has successfully sent its first solar exploration satellite into space. The satellite has been launched from the Taiyuan Satellite Launch Center that is situated in northern Shanxi Province. With the main satellite ten small satellites that also include orbital atmospheric density detection and a commercial meteorological detection satellite were also sent into cosmic space.
Sports, Arts and Books- Current affairs 15/10/21
This category of current affairs 15/10/21 consists the important and latest news regarding Sports, Arts and Books of India and world.
Amy Hunter of Ireland Became Youngest Batter to Hit ODI Hundred
Its Amy Hunter's 16th birthday when she hit 121 not out against Zimbabwe. The 16-year-old Ireland's girl now became the youngest batter to score an ODI century in women's as well as men's cricket. Amy who was playing in her fourth ODI had broken the record held by Mithali Raj, an Indian women cricketer.
Peru Missed a Penalty, losses to Argentina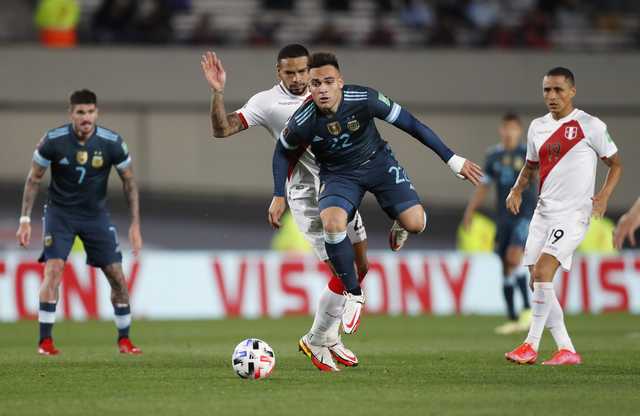 In Buenos Aires, Peru missed a second-half penalty and lost to Argentina with a 1-0 score. Substitute Jefferson Farfan was brought down in the match for 19 minutes and with this Peru had a golden opportunity to level the score. But, Yoshimar Yotun's penalty caused harm to the team as visitors fell to a seventh defeat in 12 qualifiers.
World- Current affairs 15/10/21
This category of current affairs 15/10/21 consists the important and latest news regarding the world.
China Observed Worst Ship Traffic Jam That Disrupt Supply Chain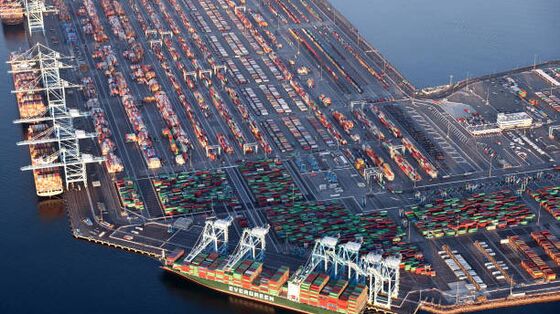 The number of vessels which are waiting to enter one of the world's busiest ports now jumped to the most. This condition has been observed by China's Yantian port in Shenzhen since August. It threatens the global supply chains which have been strained by a surge in consumer demand. As tropical cyclone 'Kompasu' has approached the nation's southern coastline, Yantian port has suspended pick-up and drop-off of containers. Due to this, the number of ships waiting outside the port rose to 67.
US President Ravi Chaudhary Nominated for a Key Position in Pentagon
On Thursday, the current President of the US, Joe Biden has announced that he is nominating Indian American Ravi Chaudhary for a key position at the Pentagon. Ravi Chaudhary is a former Air Force Officer and he has been nominated for assistant secretary of the Air Force for installations. US Senates have to confirm Chaudhary for the nominated position so that he can be sworn in for this key Pentagon position.
Click on the link given below for more information on COVID-19-
World Health Organisation (WHO)
To know more information regarding with government of India, click on the link given below-
Click on the link below for more information regarding education
Click here to check our other blogs or previous current affairs