Current Affairs consist of two words. 'Current' means 'recent or day to day' and 'Affairs' means 'events or issues'. It is important to know what is going on around the world, so we provide a dose of general knowledge on daily basis. We try to keep you updated with the current affairs 20/09/21 that will inform you about the recent happenings in the world. Owing to its importance and dynamic nature, current affairs is a section that is present in every competitive exam. So, we provide information from all the fields whether it is economy and business, nation and politics, sports and books, or world news.
This section also provides important information regarding education including the notifications of SSC, NDA, UPSC, etc. Reading daily current affairs will help aspirants gaining more knowledge as exams conducted for jobs and interviews also contain questions on general awareness.
Business and Economy- Current affairs 20/09/21
This category of current affairs 20/09/21 consists the important and latest news regarding business and economy of India and world.
India is Turning in a Destination Country for Healthy Foods
Narendra Singh Tomar stated that India is becoming a destination country for healthy food items including millets. The government of India is also promoting biofortified varieties to address malnutrition. Agriculture Minister of India also said that the United Nations (UN) has accepted India's proposal and declared 2023 as the international year of millets. Moreover, he encouraged the G-20 nations to support the celebration of the millet year in terms to promote nutrition and sustainable agriculture in India.
LIC Launches Its New Mobile App Named As "PRAGATI"  
Life Insurance Corporation of India launches its new mobile app named as "PRAGATI" which stands for Performance Review Application, Growth and Trend Indicator. The Mobile App is designed for exclusive performance analysis of the company by development officers. The app is also offering real-time performance analysis by analyzing various information related to Premium collection, Policy activation and NACH validation among others.
Nation and Politics- Current affairs 20/09/21
This category of current affairs 20/09/21 consists the important and latest news regarding nation and politics of India and world.
Ahmedabad Bans Unvaccinated Citizens Using Public Transport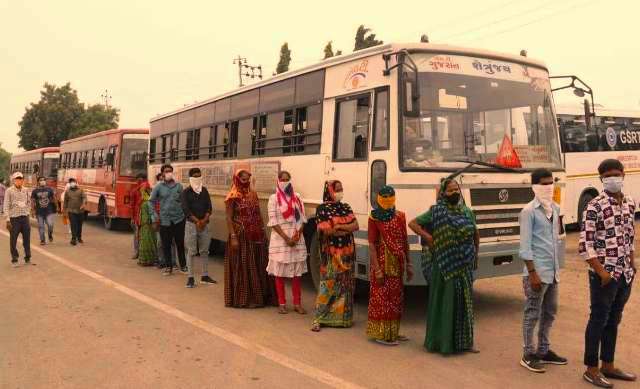 On 17 September, Ahmedabad Municipal Corporation (AMC) in Gujarat has issued an order in which they stated that the citizens who have not taken any of the two Coronavirus vaccine doses will not be allowed to enter the public transport or civic building as well as Kankaria lakefront, libraries, Sabarmati riverfront, sports complex, gymnasiums in Ahmadabad. This rule has come into effect from September 20, 2021. The government has taken this decision to speed up the vaccination process as well as to overcome the possible hesitancy among people against the COVID-19 vaccine.
Congress Leader Charanjit Singh Channi took Oath as the New Chief Minister of Punjab
Congress leader Charanjit Singh Channi is declared as the 16th Chief Minister of Punjab. He took Oath on September 20 at the Raj Bhawan. Congress leader Harish Rawat by tweeting on a social media platform shared the information of the new CM of Punjab. He said that he is immensely happy to announce that Charanjit Singh Channi has been unanimously elected as the Leader of the Congress Legislature Party of Punjab.
Science and Technology- Current affairs 20/09/21
This category of current affairs 20/09/21 consists the important and latest news regarding science and technology of India and world.
Study Proposes 'Planet Nine' Exists in Our Solar System
A new study proposes that the ninth planet exists beyond Neptune in our solar system. It is around six times the mass of Earth. In a controversial study that came out in 2016, officials first proposed that Pluto had a replacement as other objects that orbit the sun in the region of the Kuiper Belt suggests the existence of a large planet. Now, the new study also includes a 'treasure map' of the planet's likely orbit that the scientists said lasts around 7,400 Earth years and is closer to the Sun than the 2016 study found.
The ninth planet would probably be cold gas giant like Neptune, the farthest known planet in a Solar System from the Sun. According to NASA, Neptune has a nonsolid surface made up mostly of hydrogen, helium, and methane.
The Recent iPhone 13 Pro Ranges Offer a 120Hz High-Refresh-Rate
Apple is about to launch a ProMotion which offers a 120Hz high-refresh-rate display. All devices including a TV, a PC monitor and a Smartphone continuously change the pixels of what they are displaying to project the appearance of motion. In simple meaning, we can say that refresh rate means that how many times an image can be updated or refreshed on a screen every second. A screen can be refreshed 60 times per second by 60Hz TV. On other hand, the iPhone 13 Pro of 120Hz can refresh the screen 120 times per second. If the refresh rate is higher then the screen can also refresh its pixels more times.
Sports, Arts and Books- Current affairs 20/09/21
This category of current affairs 20/09/21 consists the important and latest news regarding Sports, Arts and Books of India and world.
Rajnath Singh has Released a Book Titled 'Shining Sikh Youth of India'
The Union Defence Minister of India, Rajnath Singh has released a book named 'Shining Sikh Youth of India'. He launched it in New Delhi, as a part of the commemoration of the 400th birth anniversary of Guru Tegh Bahadur (ninth Guru of Sikhs). Moreover, the book has been authored by Dr Prabhleen Singh who is an administrative officer at the Punjabi University, Patiala. The book consists 100 inspirational and motivational success stories of Sikh youth in India who have done exemplary work in their respective fields.
Sharad Kumar has been Recommended for Khel Ratna While Avani Lekhara with Sumit for Arjuna Award
The Paralympic Committee of India (PCI) has recommended the names of high jumper Sharad Kumar, shuttler Pramod Bhagat, shooter Manish Narwal and javelin thrower Sundar Singh Gurjar for Major Dhyan Chand Khel Ratna Award 2021. While Sumit Antil and Avani Lekhara's names have been recommended for Arjuna Award 2021. The president of PCI, Deepa Malik said winning the award will motivate athletes to perform well in the Paris Games in 2024.
World- Current affairs 20/09/21
This category of current affairs 20/09/21 consists the important and latest news regarding the world.
North Korea Suspended from International Olympic Committee (IOC)
The members of the International Committee decided to suspend North Korea till the end of 2022. The reason behind the suspension was that the country has been failed to send its team to the Tokyo Games 2020. This suspension means that North Korea will miss out on the Beijing Winter Games. North Korea said that it did not send a delegation to the Tokyo Games because the country wanted to protect its athletes from the infection of Covid-19.
The Chinese's TikTok Introduces a 'Teenage Mode'
The Chinese version of the TikTok application is going to introduce a 'teenage mode'.  This feature will restrict the time for children. Under this mode, children who are under 14 years can use the app for only 40 minutes a day. Consequently, Douyin will also be unavailable to them between 10 p.m. and 6 a.m. Moreover, the company also encouraged parents to help their children to register with their real names or manually enable the 'teenage mode'.
Click on the link given below for more information on COVID-19-
World Health Organisation (WHO)
To know more information regarding with government of India, click on the link given below-
Click on the link below for more information regarding education
Click here to check our other blogs or previous current affairs