Current Affairs consist of two words. 'Current' means 'recent or day to day' and 'Affairs' means 'events or issues'. It is important to know what is going on around the world, so we provide a dose of general knowledge on daily basis. We try to keep you updated with the current affairs 04/09/21 that will inform you about the recent happenings in the world. Owing to its importance and dynamic nature, current affairs is a section that is present in every competitive exam. So, we provide information from all the fields whether it is economy and business, nation and politics, sports and books, or world news.
This section also provides important information regarding education including the notifications of SSC, NDA, UPSC, etc. Reading daily current affairs will help aspirants gaining more knowledge as exams conducted for jobs and interviews also contain questions on general awareness.
Business and Economy- Current affairs 04/09/21
This category of current affairs 04/09/21 consists the important and latest news regarding business and economy of India and world.
Google Sees Itself as a Partner to Financial Ecosystem of India
Google on Friday said that it firmly sees itself as a partner to the existing financial ecosystem of India. However, Google did not elaborate on any specific instances but the latest assertion comes against the backdrop of reports. These reports suggested that Google Pay has launched a fixed deposit in a partnership with a bank. The company stressed that in every geography of Google Pay (where it is present), its stance is consistently one of partnering with the existing financial services.
 First Interactive Geospatial Website 'Pulse' has been Launched by PhonePe
PhonePe, the Payments and the Financial Services Company have launched India's 1st interactive geospatial website named 'Pulse'. It will provide data and insights into the evolution of Digital Payments in India. Furthermore, PhonePe has also launched the Pulse Report which provides a thorough study on the evolution of digital payments of India over the past 5 years.
HDFC Bank has Became the First Indian Lender to List $1 billion AT-1 Bonds on IFSC
Housing Development Finance Corporation (HDFC) bank has become the first-ever Indian lender to list Additional Tier-1 bonds on the Gujarat International Finance Tec-City- International Financial Services  Centre ( GIFT-IFSC). HDFC Bank has listed its $1 Billion (3.7 percent) foreign currency AI-1 bonds on GIFT (Gujarat International Finance Tec-City)-IFSC.
RBI Established a Panel of 5 Members on New Umbrella Entity Licenses
The Reserve Bank of India (RBI) has established a panel of five-member to review applications on new umbrella entity (NUE) licenses. This panel will also give recommendations on the NUE licenses. Moreover, this NUE will put its own payment infrastructure to compete with the National Payments Corporation of India. Umbrella entities are beneficial for-profit entities that are responsible to manage payments in the retail space.
Nation and Politics- Current affairs 04/09/21
This category of current affairs 04/09/21 consists the important and latest news regarding nation and politics of India and world.
Kerala Witnessed Surge in Covid Cases and Daily Tally Remains Above 40,000
According to the latest analysis of the Union health ministry data, India added more than 208,000 cases of coronavirus disease in Kerala in a span of five days as the daily tally increased steadily. India on Monday added 42,909 fresh cases, however, the number slightly dipped on Tuesday when there were 30,941 cases of infections.
But on Wednesday, the daily Covid-19 tally rose up by 41,965 again and on Thursday and Friday, it remains the same. So, as per the Health Ministry of India, the surge has been mostly led by Kerala. The state has accounted for more than half of the cases that are being reported on a daily basis.
One dead and Six Injured in Textile Factory Explosion in Maharashtra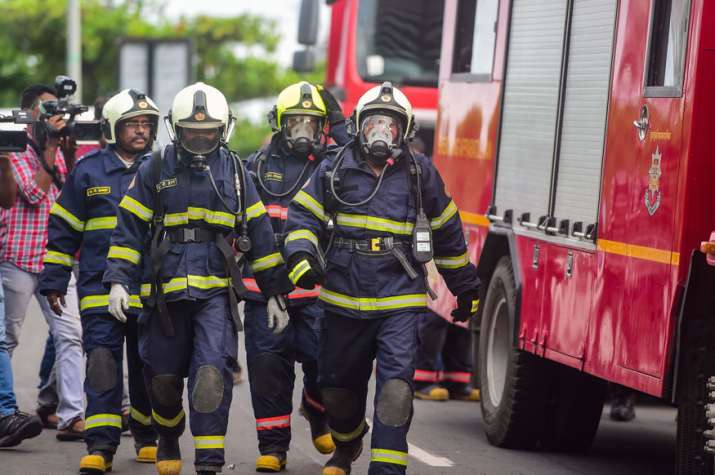 A massive blast occurred at a textile factory in Tarapur which is an industrial area of the Palghar district of Maharashtra. The Palghar District Disaster Management Cell Chief told that the blast occurred around 6 in the morning. In the incident, one person is dead and six people got injured. The explosion triggered a major fire at the unit located in Tarapur.
Science and Technology- Current affairs 04/09/21
This category of current affairs 04/09/21 consists the important and latest news regarding science and technology of India and world.
IIS Developed Modular Device to Conduct Extra-Terrestrial Experiments in Space
Scientists and researchers of the Indian Institute of Science (IISc) and the Indian Space Research Organisation (ISRO) have developed a modular device to cultivate micro-organisms. This self-contained device enables scientists to carry out biological experiments in outer space. This device can also be used to activate and track the growth of a bacterium named 'Sporosarcina pasteurii ' over several days.
Sports, Arts and Books- Current affairs 04/09/21
This category of current affairs 04/09/21 consists the important and latest news regarding Sports, Arts and Books of India and world.
Gold Medalist Manish Narwal is the New Superstar of Indian Shooting
Manish Narwal won the gold medal in the P4 50m air pistol SH1 event in Paralympics 2020. Narwal overcame his disappointment by claiming the gold as he was not able to achieve any medal in the P1 men's 10m air pistol SH1 despite topping the qualification. Ahead of his compatriot Singhraj Adhana, Narwal set a new record and scripted his name in India's Olympics Medalist list. Moreover, Adana himself won his second medal at Paralympics in Tokyo after his bronze in the 10m pistol the week earlier.
IAS Officer Suhas Yathiraj Surpassed the Semi-Final of Badminton Singles at Tokyo Paralympics
The district magistrate of Gautam Buddha Nagar Suhas Yathiraj has reached the final of the badminton men's singles SL4 event that was held in Tokyo. The 38-year-old IAS Officer defeated Indonesia's Fredy Setiawan by 21-9, 21-15 to assure India it's the 15th medal at the Tokyo edition. Suhas has taken 31 minutes to wrap up the semifinal and will now face World No.1 Lucas Mazur of France.
World- Current affairs 04/09/21
This category of current affairs 04/09/21 consists the important and latest news regarding the world.
Women Soldiers' First Batch Graduated in Saudi Arabia
Saudi Arabian women are now ready to enter the military and be employed in varied military ranks ranging from soldier to sergeant. It is the first-ever batch of women soldiers of Saudi Arabia that graduated from the Armed Forces Women's Cadre Training Centre. And now they have completed their 14 weeks of basic training, which had started on May 30, 2021.
Moreover, Saudi Arabia had allowed Saudi Arabian women to serve in the military in a landmark decision in February 2021. Before this women were never allowed to enroll in the military in Saudi Arabia.
Russia's International Space Station Faced Irreparable Failures
The International Space Station (ISS) of the Russian segment has faced irreparable failures due to outdated hardware. Around 80 percent of the parts of the segment have reached the end of their service period. This means when the in-flight systems become fully exhausted, then irreparable failures will begin. Moreover, the International Space Station (ISS) is a joint venture with the US, Russia, Canada, Japan, and Europe.
Click on the link given below for more information on COVID-19-
World Health Organisation (WHO)
To know more information regarding with government of India, click on the link given below-
Click on the link below for more information regarding education
Click here to check our other blogs or previous current affairs