Current Affairs consist of two words. 'Current' means 'recent or day to day' and 'Affairs' means 'events or issues'. It is important to know what is going on around the world, so we provide a dose of general knowledge on daily basis. We try to keep you updated with the current affairs 23/08/21 that will inform you about the recent happenings in the world. Owing to its importance and dynamic nature, current affairs is a section that is present in every competitive exam. So, we provide information from all the fields whether it is economy and business, nation and politics, sports and books, or world news.
This section also provides important information regarding education including the notifications of SSC, NDA, UPSC, etc. Reading daily current affairs will help aspirants gaining more knowledge as exams conducted for jobs and interviews also contain questions on general awareness.
Business and Economy- Current affairs 23/08/21
This category of current affairs 23/08/21 consists the important and latest news regarding business and economy of India and world.
GDP Growth Projection been Revised to 9.4% for FY22 by Ind-Ra
India- Ratings (Ind-Ra) has estimated the GDP growth rate of India for FY22 at 9.4%. It has been predicted 15.3 percent in the first quarter, 8.3 percent in second and 7.8 percent in each of the remaining two quarters. Previously, it has been projected between 9.1-9.6%. The agency Ind-Ra suggests that around 5.2 million daily doses would have to be administered to vaccinate 80% of the people completely.
RBI and Irdai will Vet FDI in Bank-Promoted Insurers
In a gazetted notification, Finance Ministry has announced that RBI and Irdai, an insurance regulatory agency will scrutinize applications in an insurance firm for FDI. This is being done to ensure that the 74% limit is not exceeded. In the month of March, the FDI cap was hiked from 49% to 74% in the insurance sector. This hike was to help insurers struggling with liquidity pressure boost solvency. The latest notification aims for better enforcement of the rule change.
Nation and Politics- Current affairs 23/08/21
This category of current affairs 23/08/21 consists the important and latest news regarding nation and politics of India and world.
India Brought 146 of its Evacuated Nationals Back from Doha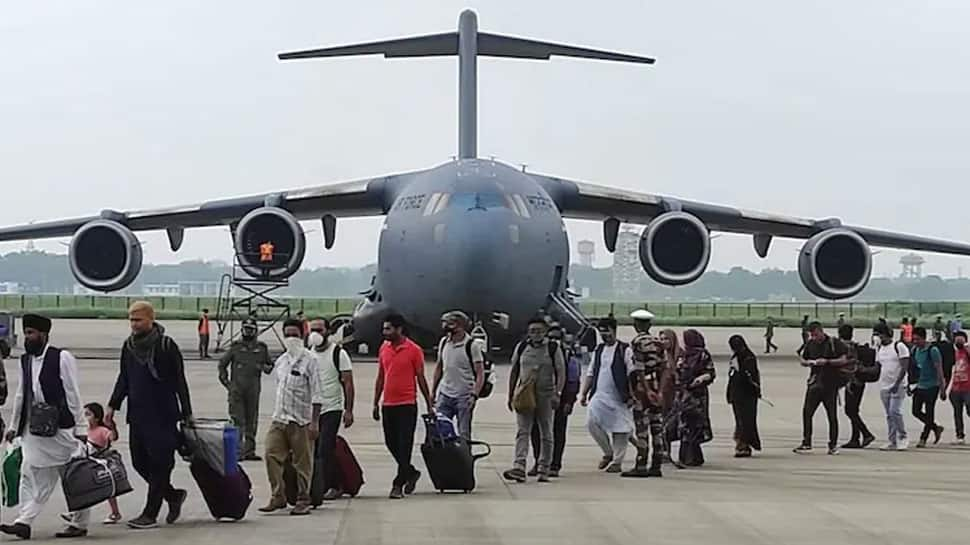 On Monday, India brought back 146 of its nationals from the Afghanistan crisis. The evacuation mission was completed in four different flights from Qatar's capital Doha. Days before the nationals were evacuated from Afghanistan by NATO and American aircraft. Moreover, this evacuation was the second batch of Indians to be brought back from Doha after their rescue from Kabul.
World Sanskrit Day Observed on 22 August
World Sanskrit Day is also known as Sanskrit Diwas is observed every year on Shraavanapoornima. It is the Poornima day of the Shraavana month in the Hindu calendar which is marked as Raksha Bandhan. This year, in 2021, World Sanskrit Day is celebrated with the national festival Rakshabandhan. The Sanskrit Diwas commemorates the ancient Indian language of Sanskrit and its aims, revival and maintenance. The Indian government has decided to celebrate this day in 1969.
Science and Technology- Current affairs 23/08/21
This category of current affairs 23/08/21 consists the important and latest news regarding science and technology of India and world.
A Huge Asteroid Closely Passed from the Earth on August 21
A huge asteroid named 2016 AJ193 has been flying past from the Earth very closely on August 21. The asteroid is reportedly rushing towards the sun in its 5.91-year orbit. The Earth was standing in its way but the asteroid did not hit the planet. However, the asteroid has passed the Earth from some 8.9 lunar distances away.
The Moon of August 22 is a Blue Moon
According to the American Astronomical Society, 22 August's moon will be a Blue Moon. Blue Moons are a rarely occurred phenomenon. It is an additional full moon that occurs in the third of four full moons in a year's division. It is also called with several names like the Wolf Moon and Harvest Moon. A real Blue Moon occurs only when the lunar cycle causes the full Moon to emerge within a few days of an equinox or solstice. The blue moon was occurred last time in February 2019 and will be witnessed again in August 2024
Sports, Arts and Books- Current affairs 23/08/21
This category of current affairs 23/08/21 consists the important and latest news regarding Sports, Arts and Books of India and world.
Long Jumper Shaili Singh Leaps to World U20 Silver
Long jumper Shaili Singh has won silver at the World U20 Championships that is going on in Nairobi. Shaili is brought up by a single mother, mentored by long jump great Anju Bobby George and coached by her husband Robert. She missed out on gold by few centimetres but established herself as a star by winning silver.
French League's Nice-Marseille Game was Abandoned after Violence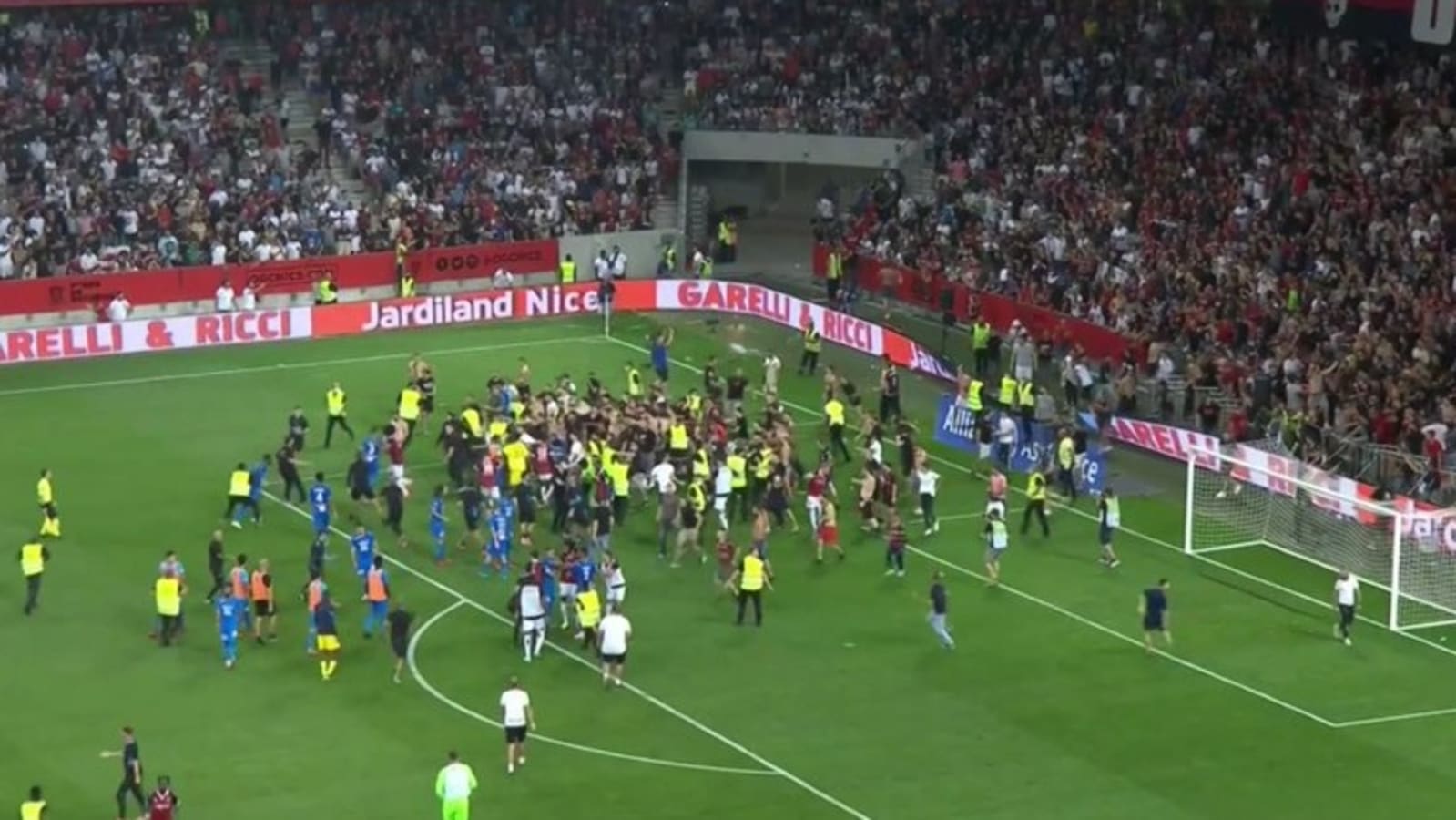 The French league was attracting too much attention because of the recent arrival of Lionel Messi at Paris Saint-Germain. As a result, when Marseille refused to restart the game that was scheduled to have happened between Nice and Marseille was abandoned over safety concerns. The game had been interrupted by the projectiles thrown by the fans. They also invaded the pitch making players leave the field. Several media photographs showed that at least three players were got injured.
World- Current affairs 23/08/21
This category of current affairs 23/08/21 consists the important and latest news regarding the world.
North Korea Invented its Own PCR Equipment for Covid-19 Tests
The isolated country North Korea has developed its own Polymerase Chain Reaction (PCR) equipment that will be used in testing coronavirus. However, the country has not confirmed any Covid-19 cases but has sealed the borders. A spokesperson said that scientists and technicians at the State Academy of Sciences have developed this system as a part of the anti-virus efforts. PCR system meets all global standards for conducting the Covid test.
President of Taiwan Got Her First Jab of First Domestic Covid Vaccine
Taiwan's President Tsai Ing-wen got vaccinated with the country's first domestically developed COVID-19 vaccine. With this vaccination drive, she gives her personal stamp of approval to this vaccine. In the month of July, the Health Ministry of Taiwan has approved the emergency use of Medigen Vaccine Biologics Corp. But the delivery of vaccines has got delayed as form the global drug manufacturer affecting the country. So, the country has developed its homogeneous vaccine against covid.
China Administered No New Local Covid Cases since July
Heath authority of China has reported that the country has not witnessed any new locally transmitted cases of Covid-19 for the first time since July. The authorities also said that it is a sign that means the current outbreak of delta variant may be tapering off soon. The outbreak has spurred local authorities of the country to impose tough counter-epidemic measures and increase mass testing for millions of people.
Click on the link given below for more information on COVID-19-
World Health Organisation (WHO)
To know more information regarding with government of India, click on the link given below-
Click on the link below for more information regarding education
Click here to check our other blogs or previous current affairs