Current Affairs consist of two words. 'Current' means 'recent or day to day' and 'Affairs' means 'events or issues'. It is important to know what is going on around the world, so we provide a dose of general knowledge on daily basis. We try to keep you updated with the current affairs 20/08/21 that will inform you about the recent happenings in the world. Owing to its importance and dynamic nature, current affairs is a section that is present in every competitive exam. So, we provide information from all the fields whether it is economy and business, nation and politics, sports and books, or world news.
This section also provides important information regarding education including the notifications of SSC, NDA, UPSC, etc. Reading daily current affairs will help aspirants gaining more knowledge as exams conducted for jobs and interviews also contain questions on general awareness.
Business and Economy- Current affairs 20/08/21
This category of current affairs 20/08/21 consists the important and latest news regarding business and economy of India.
World Bank Announced a New Cyber Security Multi-Donor Trust Fund
World Bank has announced a New Global Trust Fund named 'Cyber security Multi-Donor Trust Fund' to enhance cyber-security. In addition, this program has been launched under the broader Digital Development Partnership (DDP) umbrella program. This fund aims to increase knowledge related to cyber security solutions for low and middle-income countries. Moreover, the trust fund has been made with the support and contributions from the countries of Estonia, Germany, Japan, and the Netherlands.
India is on 2nd Rank in Crypto Adoption in the World
According to the Global Crypto Adoption Index 2021 released by Chainalysis (A crypto Analysis firm), India got the second rank out of 154 countries with a score of 0.37. However, Vietnam topped the index. The main objective of this index is to provide a measurement of which countries have the highest level of Cryptocurrency adoption. Moreover, in the 2020 Global Crypto Adoption Index India was on 11th Rank.
Nation and Politics- Current affairs 20/08/21
This category of current affairs 20/08/21 consists the important and latest news regarding nation and politics of India.
India Pays Tribute and Memorize Former PM Rajiv Gandhi on his 77th Birth Anniversary
Several people and political leaders pay tribute to former Prime Minister Rajiv Gandhi on his 77th birth anniversary. His son, Rahul Gandhi also visited his memorial in Delhi, today early morning. Consequently, the current Prime Minister and Vice President were among those who paid their tributes. PM Modi said that the valuable contribution of Rajiv Gandhi towards the IT, telecom, and education sector will always be remembered.
SC Approve the Entry of Women in NDA Exam
A petition was filed in the Supreme Court that stated the eligible female candidates have been denied the opportunity to join the National Defence Academy because of their sex. This policy of not permitting women for the exam is based on gender discrimination. So, on Wednesday the Supreme Court allowed women to appear for National Defence Academy (NDA) Exam.
Indian Coal Ministry's Vriksharopan Abhiyan 2021 Launched on August 19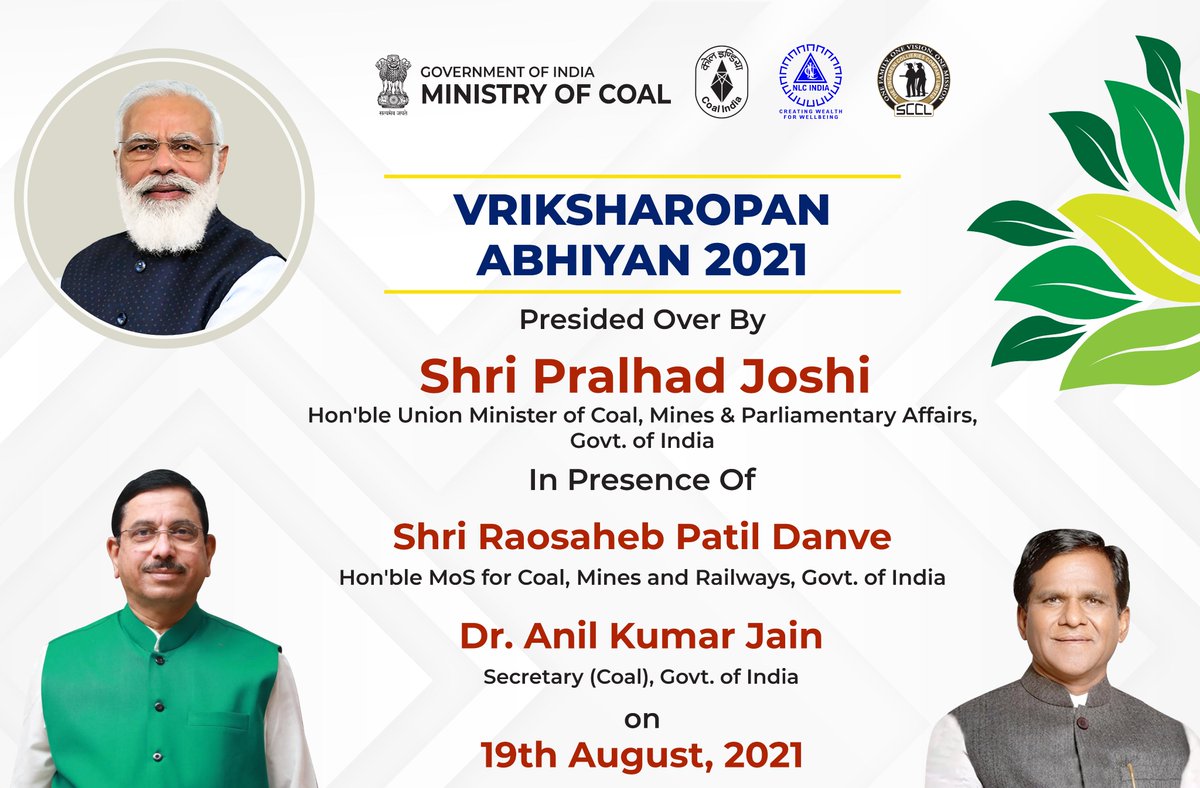 The Indian Ministry of Coal has launched a Vriksharopan Abhiyan 2021 on August 19. This Abhiyaan is a part of the Azadi Ka Amrut Mahotsav. Union Minister of Coal, Mines and Parliamentary Affairs, Pralhad Joshi has launched the Abhiyan via video conferencing. The Abhiyan has a target to give the right stimulus to the Go Greening drive and will connect more than 300 plantation sites in and around coalfields in India.
Sports, Arts and Books- Current affairs 20/08/21
This category of current affairs 20/08/21 consists the important and latest news regarding Sports, Arts and Books of India.
World Athletics U20 Championships Started in Nairobi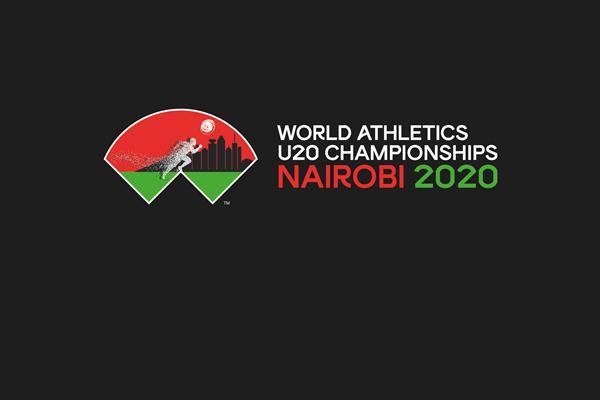 The 2021 edition of the World Athletics U20 Championships is started in Nairobi, Kenya.  The impact of Covid on team players, their traveling and the logistics of moving vital equipment have been a challenge. Moreover, the event was originally scheduled for 2020. But because of the pandemic situation, it gets postponed. Now, it has started in Kenya and the World U20 Championship has been scheduled from 17 to 22 August, 2021.
Raunak Sadhwani Won 2021 Spilimbergo Open Chess Tournament
A 15-year-old young Indian chess player Raunak Sadhwani has won the 19th Spilimbergo Open chess tournament which was held in Italy. Sadhwani a fourth-seeded, who belongs from Nagpur, remained undefeated in the tournament. He scored seven points from nine rounds, in which he claimed five wins and four draws. In the ninth and final round, Sadhwani and Italian GM Pier Luigi Basso finished level on seven points, but he was declared the winner on the basis of a better tie-break score.
World- Current affairs 20/08/21
This category of current affairs 20/08/21 consists the important and latest news regarding the world.
Foreign Countries Stretching Their Hands for Help in Haiti as Death Toll Soars Above 2,000
Foreign aids are flowing in the parts of Haiti, days after a deadly earthquake of 7.2 magnitude killed more than 2,000 people. The US government dispatched the warship USS Arlington to offer humanitarian assistance and is also coordinating with the Haitian authorities to determine the final death toll. France has also sent a ship, a helicopter, and 25 soldiers to Haiti. On August 14, a strong earthquake jolted the country and left more than thousands of people injured. Citizens are still recovering from the devastating 2010 quake that killed over 200,000 and now another earthquake has shaken the country.  
As Covid Situation Worsens, Sydney Extends Lockdown until September-End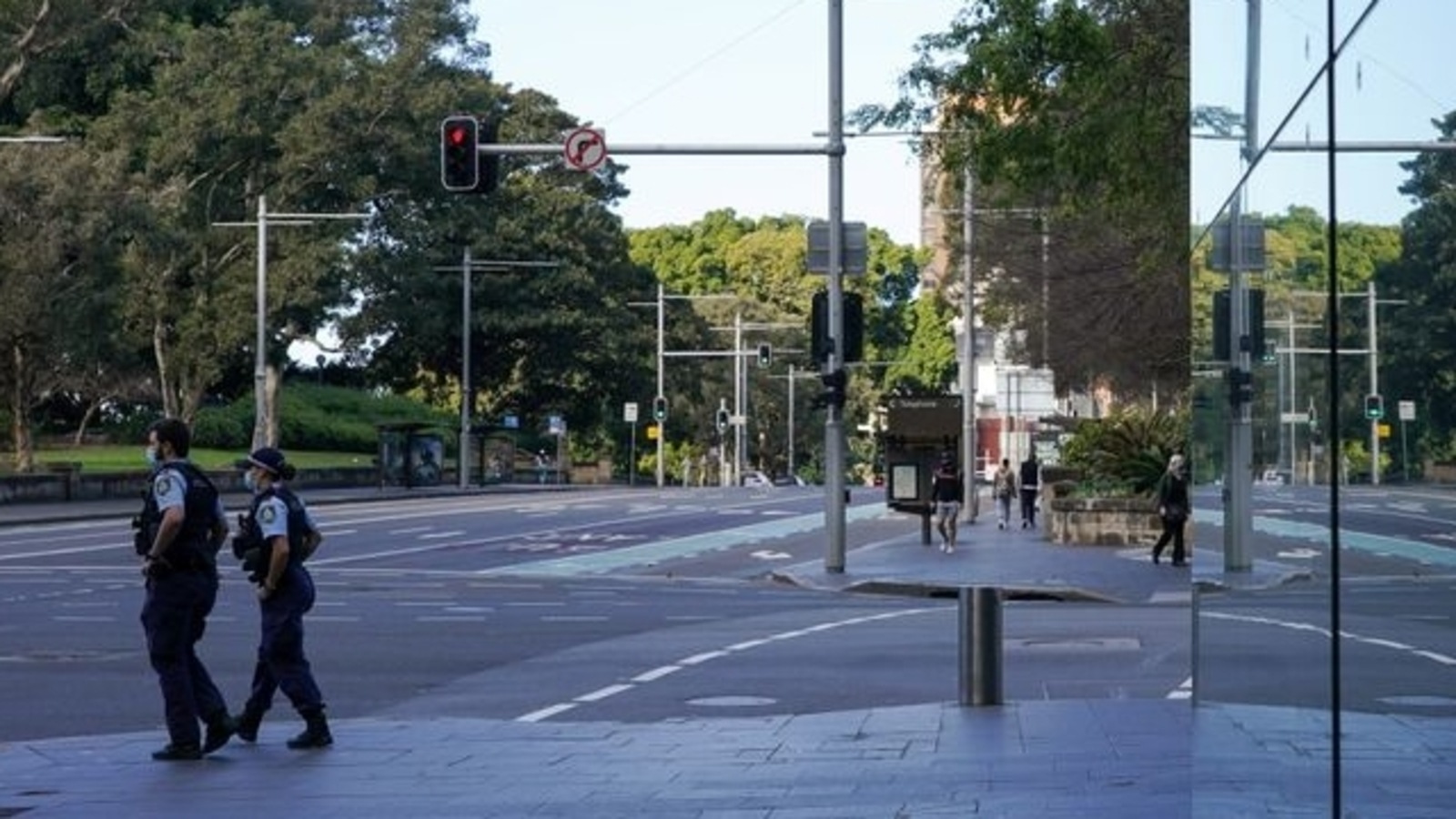 The cases of Covid in Sydney are increasing day by day. Recently, New South Wales recorded 642 new cases. So, the government extends the lockdown with strict measures. From Monday onwards, outdoor mask-wearing will be mandatory in all regions throughout the state and a curfew will be placed on areas of western Sydney hardest hit by the outbreak.
Click on the link given below for more information on COVID-19-
World Health Organisation (WHO)
To know more information regarding with government of India, click on the link given below-
Click on the link below for more information regarding education
Click here to check our other blogs or previous current affairs