Current Affairs consist of two words. 'Current' means 'recent or day to day' and 'Affairs' means 'events or issues'. It is important to know what is going on around the world, so we provide a dose of general knowledge on daily basis. We try to keep you updated with the current affairs 24/07/21 that will inform you about the recent happenings in the world. Owing to its importance and dynamic nature, current affairs is a section that is present in every competitive exam. So, we provide information from all the fields whether it is economy and business, nation and politics, sports and books, or world news.
This section also provides important information regarding education including the notifications of SSC, NDA, UPSC, etc. Reading daily current affairs will help aspirants gaining more knowledge as exams conducted for jobs and interviews also contain questions on general awareness.
Business and Economy- Current affairs 24/07/21
This category of current affairs 24/07/21 consists the important and latest news regarding business and economy of India.
CBDT Celebrates Income Tax Day (Aaykar Diwas) on July 24
The Income Tax Day also known as Aaykar Diwas is celebrated ever year on July 24 by the Central Board of Direct Taxes (CBDT). The day was first introduced on 24 July 1980 in India by Sir James Wilson. The main objective of this tax was to compensate the losses raised by the British Government during the first war of independence against British Rule in 1857.
India Improves Its Ranking in UNESCAP Score
India in the 2021 UN Economic and Social Commission for Asia Pacific's (UNESCAP) latest Global Survey on Digital and Sustainable Trade Facilitation report has been scored 90.32%. This survey is conducted after every two years since 2015 by the UNESCAP to help countries benchmark. This also reduces the time and cost of trading across borders, as well as helps businesses investment related decisions. Last time, in 2019, India scored 78.49 percent and it has improved this year since then. Finance Ministry said this was a remarkable jump as the overall score of India is higher than many OECD countries including France, UK, Canada, Norway, and Finland.
Nation and Politics- Current affairs 24/07/21
This category of current affairs 24/07/21 consists the important and latest news regarding nation and politics of India.
Ajay Bhatt Introduced the Essential Defence Services Bill in Lok Sabha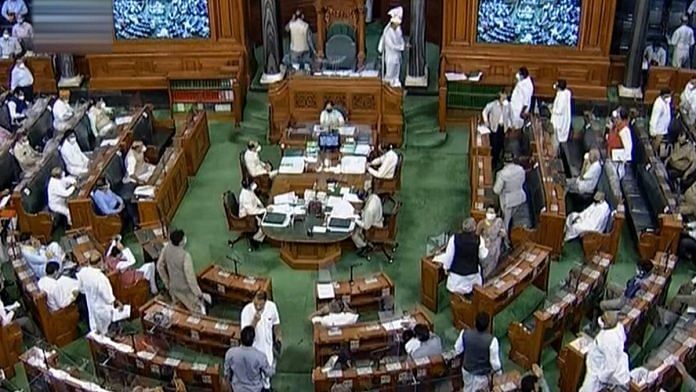 On Thursday, The government has introduced a bill in Lok Sabha to found profit in any agitation and strike by anyone engaged in the essential defence services. Minister of State for Defence Ajay Bhatt introduced the Essential Defence Services Bill and it seeks to replace an ordinance issued in June. As per the statements of Objects and Reasons of the Bill, Indian Ordnance Factories is the oldest and largest industrial set up that function under the Department of Defence Production of the Ministry of Defence.
Defence Minister Flags in Indian Army Skiing Expedition in Himalayan Ranges
Indian Defence Minister Rajnath Singh flagged in the Indian Army's skiing expedition called ARMEX-21 on Friday. In order to promote adventure activity in the country, ARMEX-21 was conducted in the mountain ranges of the Himalayan region. The ministry said that the team travelled through several passes at a height of 5,000-6,500 meters and through glaciers, valleys and rivers during the expedition.
Sports, Arts and Books- Current affairs 24/07/21
This category of current affairs 24/07/21 consists the important and latest news regarding Sports, Arts and Books of India.
IOA Announced Cash Prizes for Medal Winners in Tokyo
On Thursday, the Indian Olympic Association (IOA) announced that they would give Rs 75 lakh cash award to every Gold medal winner in Tokyo Olympics 2020. The IOA will also give each of the participating National Sports Federations (NSFs) a bonus amount of Rs 25 lakh. The IOA Advisory Committee has recommended that silver medal winners will be given Rs 40 lakh and on the other hand, the bronze winners will be presented by Rs 25 lakhs.
World- Current affairs 24/07/21
This category of current affairs 24/07/21 consists the important and latest news regarding the world.
SpaceX Lands $178 Million for NASA Launch Contract for Jupiter's Moon Europa
Elon Musk's private rocket company SpaceX has landed a $178 million launch services contract for NASA's first mission focusing on Jupiter's icy moon Europa. The Europa Clipper mission is due for blastoff in October 2024. A Falcon Heavy rocket owned by Musk's company is assigned for the mission. This contract marked NASA's latest vote of confidence in the Hawthorne a California-based company that has carried several cargo payloads and astronauts to the International Space Station.
Myanmar Prisoners Protest against Military with Chants and Songs
Prisoners of Myanmar's most notorious jail held a protest on Friday. They sang popular songs and chants political slogans to oppose the military government. In a video, clear audio of voices shouting support for ousted leader Aung San Suu Kyi has been cleared audible. The prisoners were demanding the release of all those who are held on political charges. They were also demanding medical treatment for those who have fallen sick amid spiralling cases of the coronavirus.
Click on the link given below for more information on COVID-19-
World Health Organisation (WHO)
To know more information regarding with government of India, click on the link given below-
Click on the link below for more information regarding education
Click here to check our other blogs or previous current affairs