Current Affairs consist of two words. 'Current' means 'recent or day to day' and 'Affairs' means 'events or issues'. It is important to know what is going on around the world, so we provide a dose of general knowledge on daily basis. We try to keep you updated with the current affairs 20/07/21 that will inform you about the recent happenings in the world. Owing to its importance and dynamic nature, current affairs is a section that is present in every competitive exam. So, we provide information from all the fields whether it is economy and business, nation and politics, sports and books, or world news.
This section also provides important information regarding education including the notifications of SSC, NDA, UPSC, etc. Reading daily current affairs will help aspirants gaining more knowledge as exams conducted for jobs and interviews also contain questions on general awareness.
Business and Economy- Current affairs 20/07/21
This category of current affairs 20/07/21 consists the important and latest news regarding business and economy of India.
Ban Imposed by RBI on MasterCard is Likely to Create Monopoly in India's Credit Card Market
The Reserve Bank of India has banned MasterCard and this action of the RBI is likely to create a monopoly in India's credit card market. Also, the US-based card network Visa is likely cornering a significant chunk of the new business that earlier went to its global rival.
Where homegrown platforms are expected to gain modestly, on the other hand, Visa's superior reward offerings to merchants and the government's zero Merchant Discount Rate (MDR) rule on National Payments Corporation of India (NPCI) is likely to put Visa in an advantageous position.
ADB Lowers the Economic Growth of India Forecast for this Fiscal Year to 10 Percent
On Tuesday, the Asian Development Bank has downgraded India's economic growth forecast for the current financial year from 11 percent to 10 percent. Despite the adverse impact of the coronavirus pandemic, India's GDP growth recovered to 1.6 percent in the last quarter of the fiscal year. But it narrowed the contraction in the whole fiscal year from 8 percent estimated in April to a revised 7.3 percent.
Nation and Politics- Current affairs 20/07/21
This category of current affairs 20/07/21 consists the important and latest news regarding nation and politics of India.
IMD Issues Red Alert for Mumbai and Other Neighboring District of the Capital City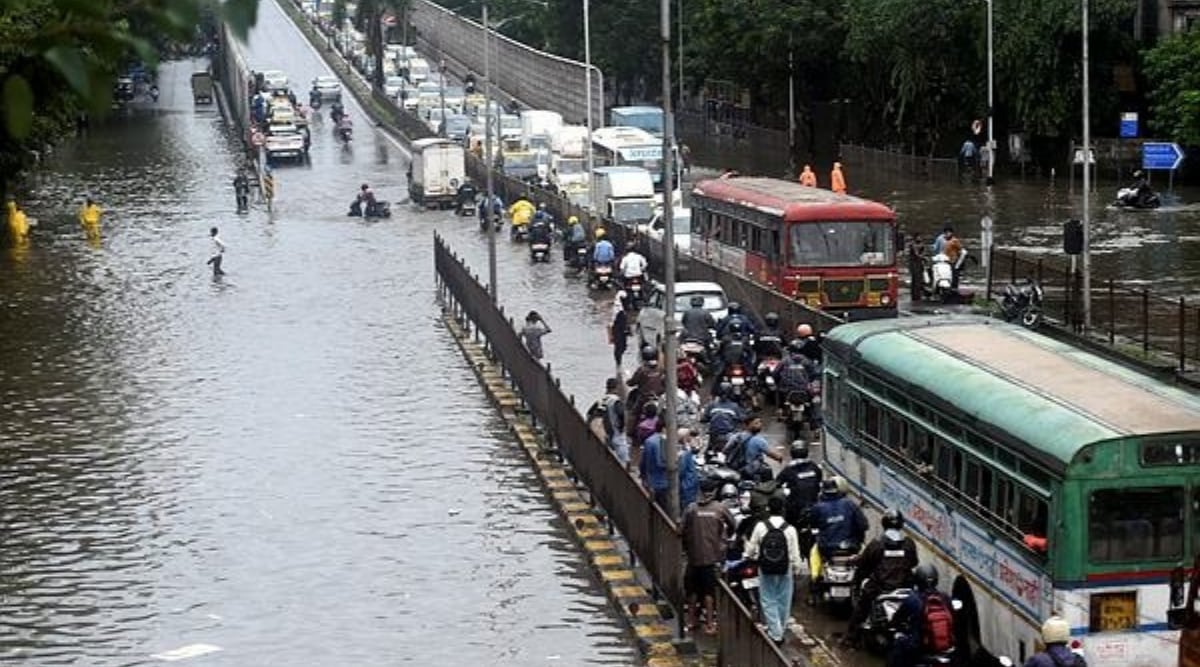 After predicting extremely heavy rainfall over the next 24 hours, the India Meteorological Department (IMD) declared a 'red alert' for Mumbai and other districts in the Konkan region. The weather department also mentioned that besides the capital of Maharashtra, Thane, Palghar, Raigad will also receive rains for the next few days. The heavy rains over the last weekend caused the deaths of around 30 people in the metropolis.
Opposition Leaders will Hold Strategy Meeting on Pegasus
The First stormy Monsoon Session of Parliament has begun on Monday. The Opposition leaders were disrupting Prime Minister Narendra Modi from introducing his new Council of Ministers. On the second day, proceedings are also overshadowed by the Pegasus snooping list issue. This has riled the government of India ahead of the session. The leaders of Opposition have reportedly scheduled a strategy meeting at the Parliament House on Tuesday with a view to discussing the matter ahead of the session.
Science and Technology- Current affairs 20/07/21
This category of current affairs 20/07/21 consists the important and latest news regarding science and technology of India.
Jeff Bezos is Set to Launch Blue Origin Rocket
Last week, Richard Branson earned his astronaut wings by riding a space plane from Virgin Galactic. He founded the Virgin Galactic company 14 years ago at an altitude of more than 50 miles above the skies of New Mexico. Now this week, another billionaire with a rocket company is going to space. The richest human being in the universe, Jeff Bezos will strap into a capsule built by his rocket company, Blue Origin on Tuesday and blast off even higher, to more than 62 miles above West Texas.
Blue Origin is aiming for the rocket to take off at 9 a.m. Moreover, the company will begin coverage of the launch at 7:30 a.m. on its YouTube channel. The date of the launch coincides with the 52nd anniversary of the Apollo 11 moon landing.
Sports, Arts and Books- Current affairs 20/07/21
This category of current affairs 20/07/21 consists the important and latest news regarding Sports, Arts and Books of India.
Viswanathan Anand Held to Draw By Vladimir Kramnik and All to Play For In Decider
Viswanathan Anand, former world chess champion was held to a draw by a fighting Vladimir Kramnik in the third game of their four-game No-Castling match. The match was being played for the Sparkassen Chess Trophy in Dortmund. The Indian maestro led 2-1 after the 61-move draw. He has the advantage of going into the final game. On Saturday, in an English Defence game, Anand, playing white, got into an advantageous position and piled on the pressure on the Russian in-game. However, Kramnik held firm to earn a hard-fought draw. Now, the duo will meet later on Sunday in the fourth and final game.
Three Athletes of Olympic 2020 Test Positive and Two Staying At Olympic Village in Tokyo
It is the first instance of athletes staying at the village after catching the Covid infection. However, their identities have not been revealed by the organizers of the Tokyo Olympics. Moreover, the third infected athlete is staying at a designated hotel. A total of 10 coronavirus cases were detected including five "Games concerned personnel", one contractor, and a journalist. According to the OC records the total number of Games-related COVID cases have now risen to 55.
A Book by Child Prodigy Knight has been Released that Titled "The Great Big Lion"
A book titled "The Great Big Lion" was drawn and written by child prodigy Chryseis Knight. The book tells a story about a lion and two children. This book talks about friendship, inclusivity, wildlife conservation, and the world of imagination. The Penguin Random House India has published the book in the "Puffin" imprint.
Knight learned how to read at the age of one, started writing the story of "The Great Big Lion" in her notebook when she was three years old, and shared it with her family. She is currently residing in Canada and determined to do the artwork with the motivation of getting the book published.
World- Current affairs 20/07/21
This category of current affairs 20/07/21 consists the important and latest news regarding the world.
Twitter Temporarily Blocks US Republican for COVID-19 Posts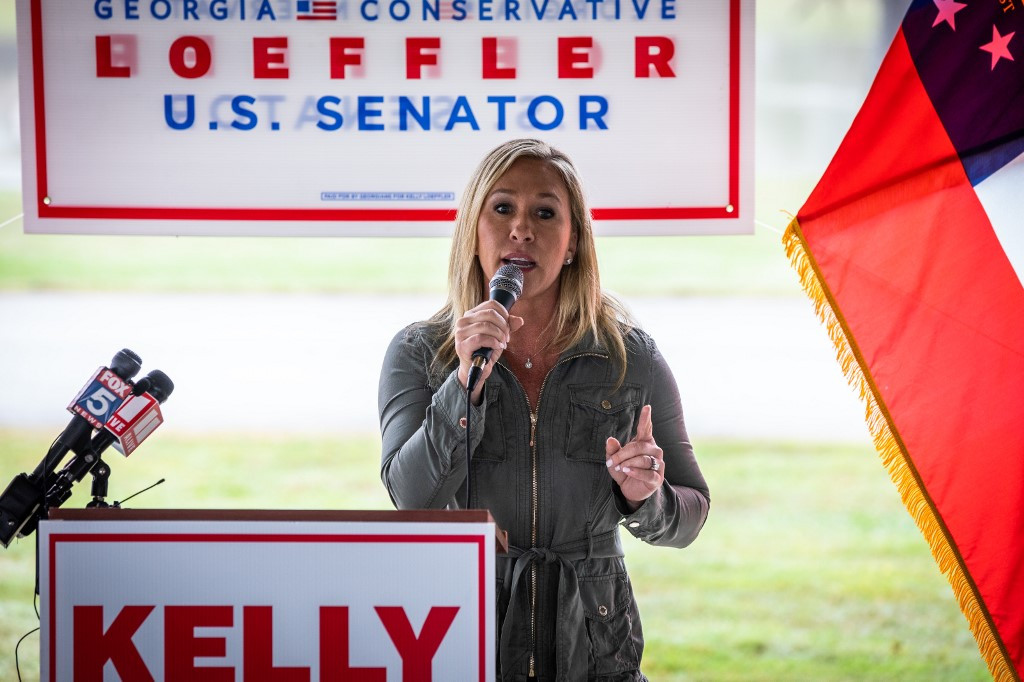 On Monday, Twitter temporarily suspended Republican U.S. Representative Marjorie Taylor Greene's account. Marjorie Taylor Greene has been blocked for her tweets which violated the social media's misinformation policy on COVID-19. She posted that the coronavirus is not a dangerous infection for non-obese people under 65.  So, organizations should not force "non-FDA" approved vaccines or masks on them. Her tweets related to this have been labeled as "misleading" by the platform.
PM of Pakistan, a Potential Target of Israeli-Made Pegasus Spyware Programme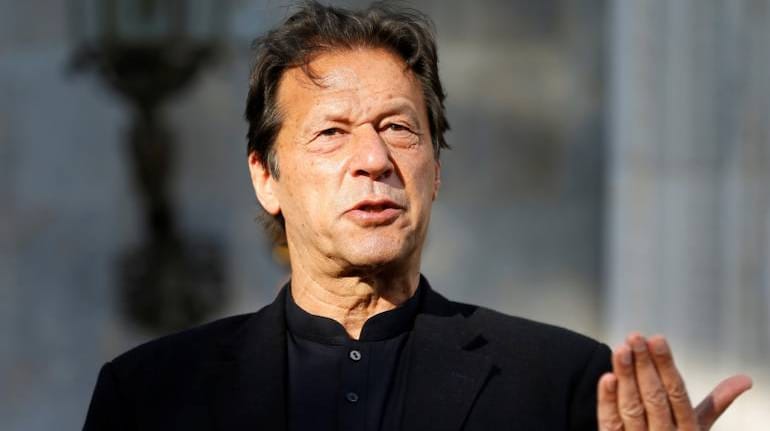 Media reports claimed on Monday that Prime Minister of Pakistan, Imran Khan was a potential target of the Israeli-made Pegasus spyware program. An investigation into a data leak showed that at least one number once used by Pakistan PM was on the list of people whose phones were targeted. A report in a newspaper also said that It was not clear if Prime Minister Khan's phone was actually hacked or not. Moreover, it was also not clear how many other people from Pakistan were on the list.
Click on the link given below for more information on COVID-19-
World Health Organisation (WHO)
To know more information regarding with government of India, click on the link given below-
Click on the link below for more information regarding education
Click here to check our other blogs or previous current affairs