Current Affairs consist of two words. 'Current' means 'recent or day to day' and 'Affairs' means 'events or issues'. It is important to know what is going on around the world, so we provide a dose of general knowledge on daily basis. We try to keep you updated with the current affairs 26/06/21 that will inform you about the recent happenings in the world. Owing to its importance and dynamic nature, current affairs is a section that is present in every competitive exam. So, we provide information from all the fields whether it is economy and business, nation and politics, sports and books, or world news.
This section also provides important information regarding education including the notifications of SSC, NDA, UPSC, etc. Reading daily current affairs will help aspirants gaining more knowledge as exams conducted for jobs and interviews also contain questions on general awareness.
Business and Economy- Current affairs 26/06/21
This category of current affairs 26/06/21 consists the important and latest news regarding business and economy of India.
Ashok Leyland is Ready to Set Up 'Mother EV' Plant in India Under UK-Subsidiary Switch
Ashok Leyland, a truck and bus maker will soon set up a 'mother plant' in India. The plant will be opened under its UK subsidiary Switch for its electric vehicle business. The entire vehicle-related business of this company will move to Switch which will also develop EV-specific platforms in buses and electric light commercial vehicles. Ashok Leyland's existing EV products have already supplied to cities like Ahmedabad and Patna. These products like e-buses will also move to Switch. Moreover, the company has announced it will spend up to Rs 750 crores on debottlenecking the LCV factories and on safety and regulations, and residual spend.
According to NCAER Indian Economy May Grow Up to 8.4-10.1% in Current Financial Year
National Council of Applied Economic Research (NCAER) expects that the Indian economy will grow 8.4-10.1 percent for the current financial year as against a contraction of 7.3 percent in the last fiscal. NCAER has released its quarterly review of the economy where it pitched for strong fiscal support to push economic growth. The council estimated that the gross domestic product (GDP) will grow up to 11.5 percent in the first quarter and 8.4-10.1 percent for the whole year in 2021–22.
Nation and Politics- Current affairs 26/06/21
This category of current affairs 26/06/21 consists the important and latest news regarding nation and politics of India.
Goa-Bound Rajdhani Express Derails Inside Tunnel in Maharashtra
On early Saturday, Goa-bound Rajdhani Express from Hazrat Nizamuddin derailed inside a tunnel in Ratnagiri district of Maharashtra. According to an official person, the train was going to Madgaon in Goa when it derailed inside the Karbude tunnel that is approximately 325 km from Mumbai. The train got derailed around 4.15 am after a boulder had fallen on the tracks. However, there was no report of injury to any passenger.
Maharashtra Imposes Level 3 Restriction Amid Concerns Over Delta Plus Variant
On Friday, amid concerns over the Delta Plus variant of the coronavirus, the Maharashtra government tightened curbs in the state. The officials said that restrictions will remain at not below level three irrespective of the positivity rate and oxygen bed occupancy in respective administrative units. the Maharashtra government earlier this month announced the order amends the five-level unlock plan under which restrictions in cities and districts were decided according to the weekly positivity rate and oxygen bed occupancy.
Science and Technology- Current affairs 26/06/21
This category of current affairs 26/06/21 consists the important and latest news regarding science and technology of India.
ISRO's Chandrayaan 2 Mission Provides Some Insights into Solar Coronal Heating
The Indian Space Research Organisation (ISRO) from an instrument placed aboard the Chandrayaan 2 mission received and outstanding results on the solar corona and heliophysics. Apart from the regarding the origin of energy of the Sun fairly, there is still much to be known about the Sun. This also includes some mysterious phenomena that could potentially change what we know so far. Some of these unknowns are the outer atmosphere of the Sun known as the corona. This is the place where the emission of the electromagnetic spectrum in ultraviolet and X-ray wavelengths takes place.
Sports, Arts and Books- Current affairs 26/06/21
This category of current affairs 26/06/21 consists the important and latest news regarding Sports, Arts and Books of India.
T20 World Cup Moved From India to UAE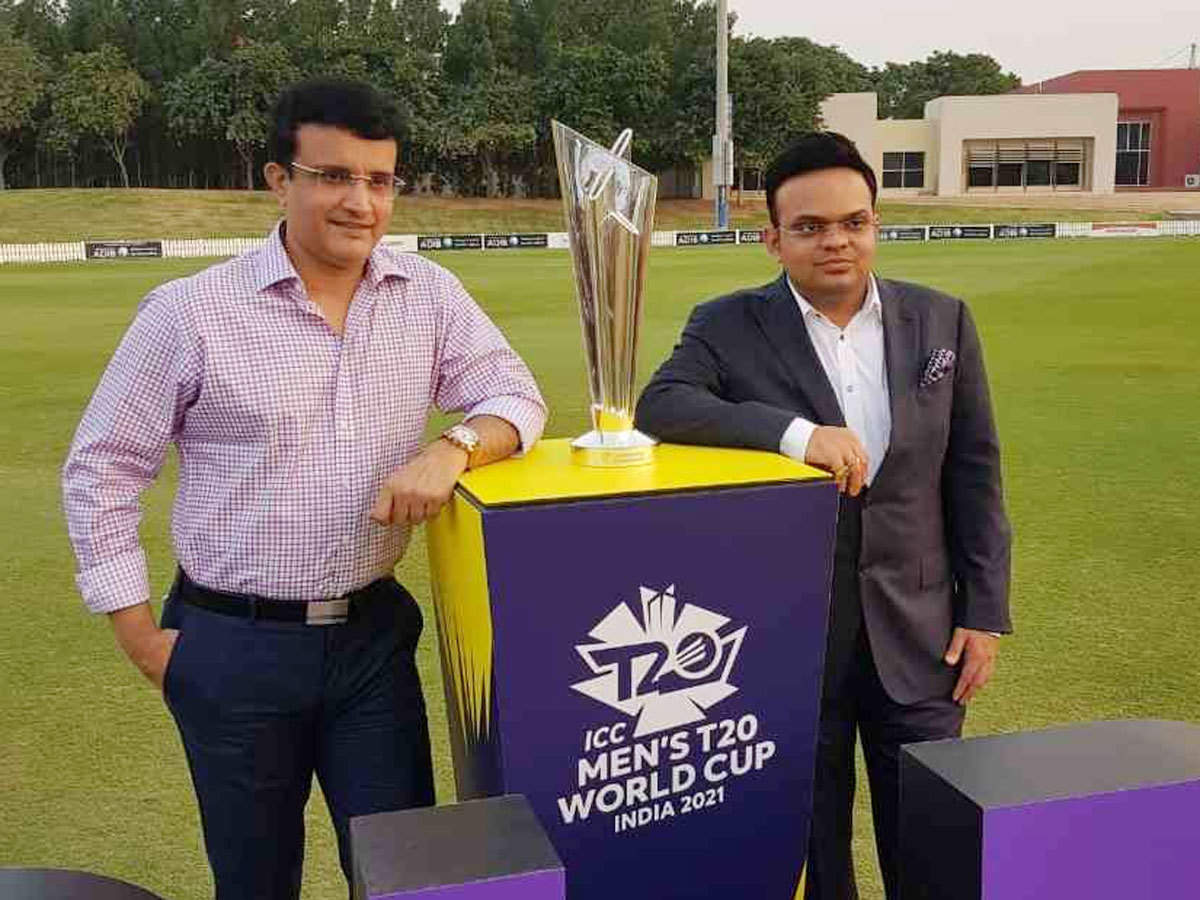 The upcoming Twenty20 World Cup has been moved out of India. It will now be played in the United Arab Emirates. This tournament will begin on October 17 and the final will take place on November 14. Earlier this month, it had been reported that the Board of Control for Cricket in India (BCCI) has internally intimated to the ICC that they wouldn't mind the T20 World Cup being held in the UAE. The International Cricket Council on June 1 said in a statement that the BCCI will keep the hosting rights of the event regardless of where the event is played.
Indian Relay Teams on Fire on First Day First Show of National Inter-State Athletics Championships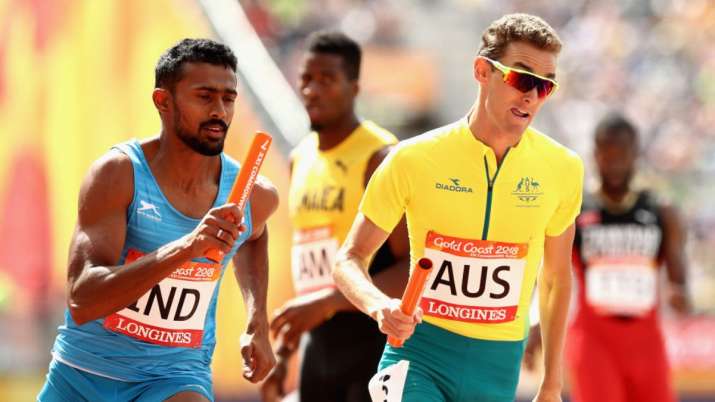 On the opening day of the 60th National Inter-State Athletics Championships, the Indian relay teams lit the track on fire with record-shattering shows. The inauguration of this championship was held at the Netaji Subhas National Institute of Sports (NSNIS), Patiala on Friday. The records that came in the heats were pleasantly surprising. It kept the relay squads' Olympic qualification hopes alive. Moreover, the men's 4x400m relay team comprising Mohammed Anas Yahiya, Amoj Jacob, Arokia Rajiv, and Noah Nirmal Tom obliterated the 15-year-old meet record set by Kerala in 2006.
World- Current affairs 26/06/21
This category of current affairs 26/06/21 consists the important and latest news regarding the world.
Sydney Extends Covid-19 Lockdown in the Whole City
Government authorities of Sydney have extended the Covid-19 lockdown to include all of Sydney and surrounding population centers on Saturday. This has been done because Australia's biggest city witnessing a surge in the highly contagious Delta variant of the coronavirus. Gladys Berejiklian announced the news that from Saturday, 6 pm onwards all of Greater Sydney, the Blue Mountains, the Central Coast, and Wollongong will go into a strict lockdown.
Iván Duque, President of Colombia's Helicopter got Hit by Gunfire
President of Colombia Iván Duque was flying toward Cúcuta in the Norte de Santander province. With him, the defence minister, interior minister, and the province's governor were also flying. Gunfire has hit a helicopter carrying the president of Colombia as it flew near the border with Venezuela. As per a spokesman for the presidency, nobody was hurt in the incident. The president named it a cowardly attack and said he was not frightened by violence or acts of terrorism.
Click on the link given below for more information on COVID-19-
World Health Organisation (WHO)
To know more information regarding with government of India, click on the link given below-
Click on the link below for more information regarding education
Click here to check our other blogs or previous current affairs