Current Affairs consist of two words. 'Current' means 'recent or day to day' and 'Affairs' means 'events or issues'. It is important to know what is going on around the world, so we provide a dose of general knowledge on daily basis. We try to keep you updated with the current affairs 11/06/21 that will inform you about the recent happenings in the world. Owing to its importance and dynamic nature, current affairs is a section that is present in every competitive exam. So, we provide information from all the fields whether it is economy and business, nation and politics, sports and books, or world news.
This section also provides important information regarding education including the notifications of SSC, NDA, UPSC, etc. Reading daily current affairs will help aspirants gaining more knowledge as exams conducted for jobs and interviews also contain questions on general awareness.
Business and Economy- Current affairs 11/06/21
This category of current affairs 11/06/21 consists the important and latest news regarding business and economy of India.
Nomura India Business Resumption Index Indicated that Worst is over for the Economy
An indication of the economy is turning around as the Nomura India Business Resumption Index (NIBRI) is rapidly recovering. The weekly tracker of the pace of economic activity normalization bottomed out at end May. Since then it registered two consecutive weeks of increase.  
It rose to 69.7 (100 is the pre-pandemic level) from 62.9 the previous week and this indicates that over the last couple of weeks, NIBRI has risen 9.5 percentage points (pp) from the bottom. However, with cases receding and a measured reopening now underway across States, high-frequency data have turned a corner and are starting to improve.
GST Council Meeting is Set to Held on June 12 to Decide Tax on COVID-19 Vaccine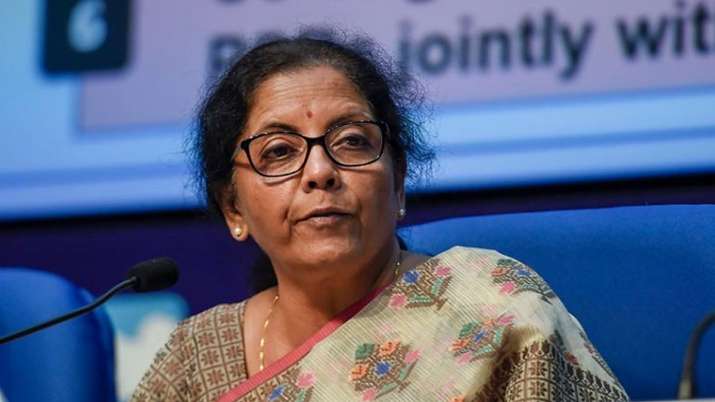 Goods and Service Tax (GST) Council will hold a meeting on June 12 to discuss recommendations on tax on COVID-19 vaccine and other equipment by Group of Ministers (GoM).
The GoM headed by Meghalaya CM Conrad Sangma recommended status quo on GST on vaccine at 5 per cent last week. They also recommended tax reduction on a slew of COVID-19 related items like ventilators, personal protective equipment (PPE) kit and others for a period of three months.
Nation and Politics- Current affairs 11/06/21
This category of current affairs 11/06/21 consists the important and latest news regarding nation and politics of India.
Gujarat Unlocks from Today, Hotels, Religious Places, Gyms Can be Reopen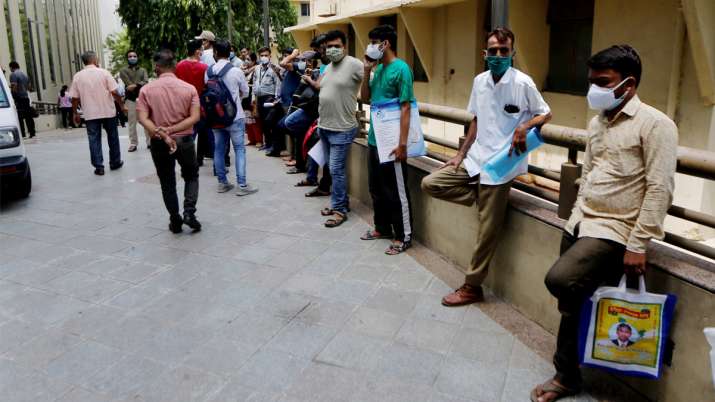 Gujarat eases COVID-19 lockdown restrictions from June 11 as the Covid cases are declining in the state. The decision of relaxing the Covid curbs in the state was announced after a core committee which was chaired by Chief Minister Vijay Rupani himself. The hotels and restaurants reopens but will operate between 9 am to 7 pm with 50 percent sitting capacity. Home delivery of food can continue to be offered till 12 am. Parks, gardens, and libraries will reopen between 6 am to 7 pm. Consequently, small shops, shopping complexes and others can open from 9 am to 7 pm.
Yogi Adityanath Meets PM Modi Amid Friction of Uttar Pradesh Elections
On Friday, Chief Minister of Uttar Pradesh Yogi Adityanath reached the residence of Prime Minister Narendra Modi in New Delhi. He visits the PM residence for a crucial meeting amid speculation of a state Cabinet reshuffle ahead of the crucial UP Assembly election.
Yogi Adityanath's visit to New Delhi comes close on the heels of the party holding a series of review meetings in Lucknow. This fuelled speculation of a ministerial reshuffle in Uttar Pradesh.
Science and Technology- Current affairs 11/06/21
This category of current affairs 11/06/21 consists the important and latest news regarding science and technology of India.
Solar Eclipse 2021 Leaves Stargazers Spellbound
On Thursday, the annular solar eclipse was witnessed in several parts of the world. This universal phenomenon occurred when the Moon, Earth and the Sun aligned together to form a celestial event. The June 10 solar eclipse was visible in parts of Canada and Siberia. However, the celestial phenomenon was visible only in extreme parts of Arunachal Pradesh and Ladakh in India for barely a few minutes.
Moreover, social media platforms are filled with different images of Ring of Fire. The rare cosmic development was seen in the vast region of North America, Europe and Asia. It was also visible from parts of Greenland, North-Eastern Canada, the North Pole and some parts of Russia.
Sports, Arts and Books- Current affairs 11/06/21
This category of current affairs 11/06/21 consists the important and latest news regarding Sports, Arts and Books of India.
Google Alerts with a Doodle for UEFA Euro 2020
A year behind schedule, the UEFA European Football Championship 2020 has begins from Friday. Google marked the occasion with a colourful doodle. This doodle shows a stadium that features a football, a referee whistle, two goal posts, a wind mill – surrounded by various buildings. By clicking on the doodle, users directly land on Google's search page showing results for 'UEFA Euro 2020'.
Moreover, the Europe-wide event will be played in front of limited crowds (16,000 fans) and with strict health restrictions in place. The event will start its first match between Turkey and Italy in the largest sports facility in Rome
Shikhar Dhawan will Lead New-Look India Squad in Sri Lanka ODI, T20I Series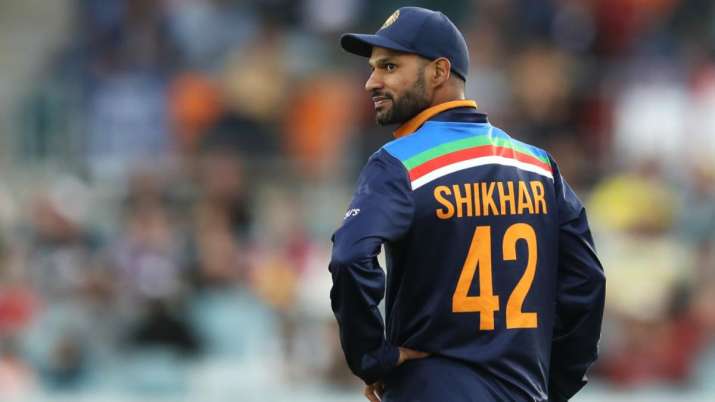 The Board of Control for Cricket in India (BCCI) announced Indian Men's squad for the upcoming three-match ODI series and three-match T20I series. These matches will be against Sri Lanka. In the absence of regular captain Virat Kohli and vice-captain Rohit Sharma, Shikhar Dhawan will lead the team. Bhuvneshwar Kumar has been chosen for vice-captain.
Moreover, the squad has several new faces like batsman Nitish Rana, all-rounder K Gowtham, opening batsman Ruturaj Gaikwad and fast bowler Chetan Sakariya among others.
World- Current affairs 11/06/21
This category of current affairs 11/06/21 consists the important and latest news regarding the world.
UN Aid Chief Said that There is a Famine in Ethiopia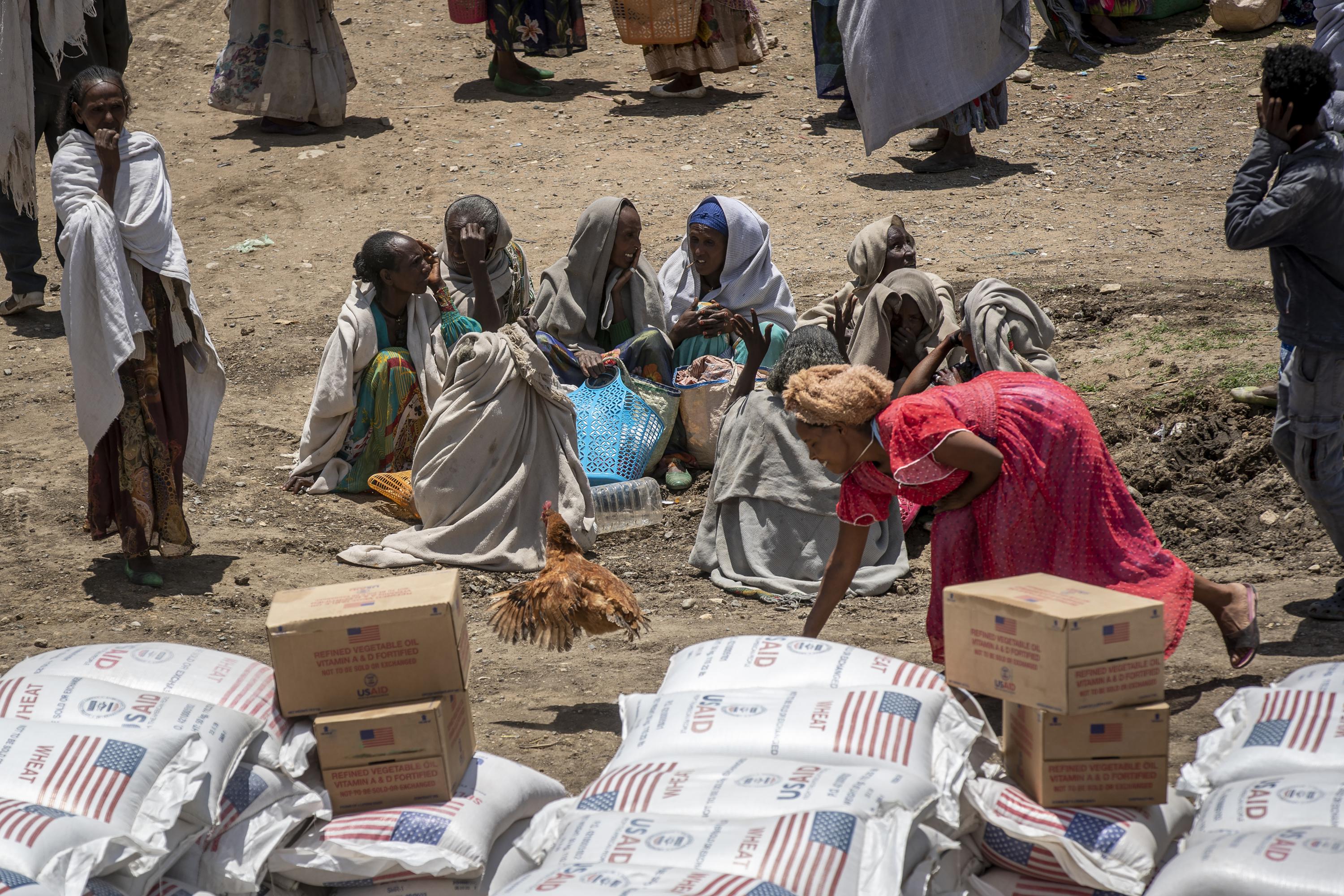 UN humanitarian chief Mark Lowcock has said that there is famine in Northern Ethiopia. He also added that this is going to get a lot worse. In a study it has been found that 350,000 people were living in "severe crisis" in the war-torn Tigray region. This region has been devastated by fighting between government forces and rebels, with 1.7 million people displaced since fighting began in November 2020.
Amnesty Report Says that China has Created a Dystopian hells-Cape in Xinjiang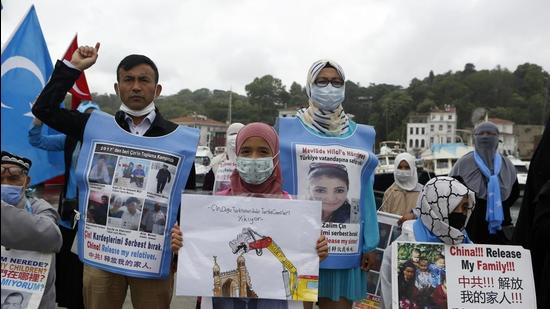 A report issued by the human rights organisation Amnesty International said that China is committing crimes against humanity in Xinjiang. It is the north-western region that is home to the Uyghurs and other Muslim minorities. The secretary general of Amnesty International accused China that it had subjected Uyghurs, Kazakhs and other Muslims to mass detention, surveillance and torture. He also accused Chinese authorities of creating a dystopian hells-cape on a staggering scale.
Click on the link given below for more information on COVID-19-
World Health Organisation (WHO)
To know more information regarding with government of India, click on the link given below-
Click on the link below for more information regarding education
Click here to check our other blogs or previous current affairs