Current Affairs consist of two words. 'Current' means 'recent or day to day' and 'Affairs' means 'events or issues'. It is important to know what is going on around the world, so we provide a dose of general knowledge on daily basis. We try to keep you updated with the current affairs 10/06/21 that will inform you about the recent happenings in the world. Owing to its importance and dynamic nature, current affairs is a section that is present in every competitive exam. So, we provide information from all the fields whether it is economy and business, nation and politics, sports and books, or world news.
This section also provides important information regarding education including the notifications of SSC, NDA, UPSC, etc. Reading daily current affairs will help aspirants gaining more knowledge as exams conducted for jobs and interviews also contain questions on general awareness.
Business and Economy- Current affairs 10/06/21
This category of current affairs 10/06/21 consists the important and latest news regarding business and economy of India.
Wipro will Raise up to $750 Million in Maiden Overseas Bond Sale
Through its wholly owned subsidiary, Wipro IT Services LLC, NSE 1.49 % Ltd has announced its maiden overseas bond sale of $750 million. United States has approved the proposal for issuance of US dollar. These issued dollar-denominated notes will be utilized for refinancing existing debt, general corporate purposes or any other purpose allowed under the law. Moreover, it is being said that the notes are proposed to be listed on the Singapore Stock Exchange.
A Modest Hike in the Kharif MSPs to Curb Inflation
On Wednesday, the Cabinet announced a modest year-on-year increase of 1-7% in the prices of Kharif crops. This particular move of government reflects their intent to keep inflationary pressure in check. This modest increase will likely upset the farmers many of whom are still protesting against the new farm laws passed by Centre government. However, agriculture minister stressed that the MSPs of all Kharif crops are still at least 50% higher than their full paid-out costs.
Nation and Politics- Current affairs 10/06/21
This category of current affairs 10/06/21 consists the important and latest news regarding nation and politics of India.
Heavy Rains in Mumbai, Orange Alert Issued and Deluge Leads to Landslides in Thane
On Wednesday, Mumbai welcomed the onset of monsoon early. The incessant showers disrupted the life of people in Mumbai and caused several incidents of landslides. The wall and bridge also collapsed in Thane city and Palghar district of Maharashtra.
However, there were no casualties reported but at least six vehicles were damaged after trees fell on them during the downpour. Panvel-Kalwa road and Mumbra Bypass Road witnessed landslides. Rescue teams reached the spot to clear the roads and ensure smooth movement of vehicles.
Activists Urge PM Modi to Revive Free Ration Scheme for Migrants
The activists requested to Centre government to operationalize the Supreme Court's current orders to make sure migrant staff's welfare by reviving and increasing final years Atma Nirbhar scheme. They should offer free rations to such staff and different needy individuals who should not have ration cards. Some activists wrote a letter mentioning that during this time of crisis, it is unconscionable to not provide basic food and social security to the economically vulnerable workers of the country to the Prime Minister.
Science and Technology- Current affairs 10/06/21
This category of current affairs 10/06/21 consists the important and latest news regarding science and technology of India.
ISRO develops 3 Cost-Effective Ventilators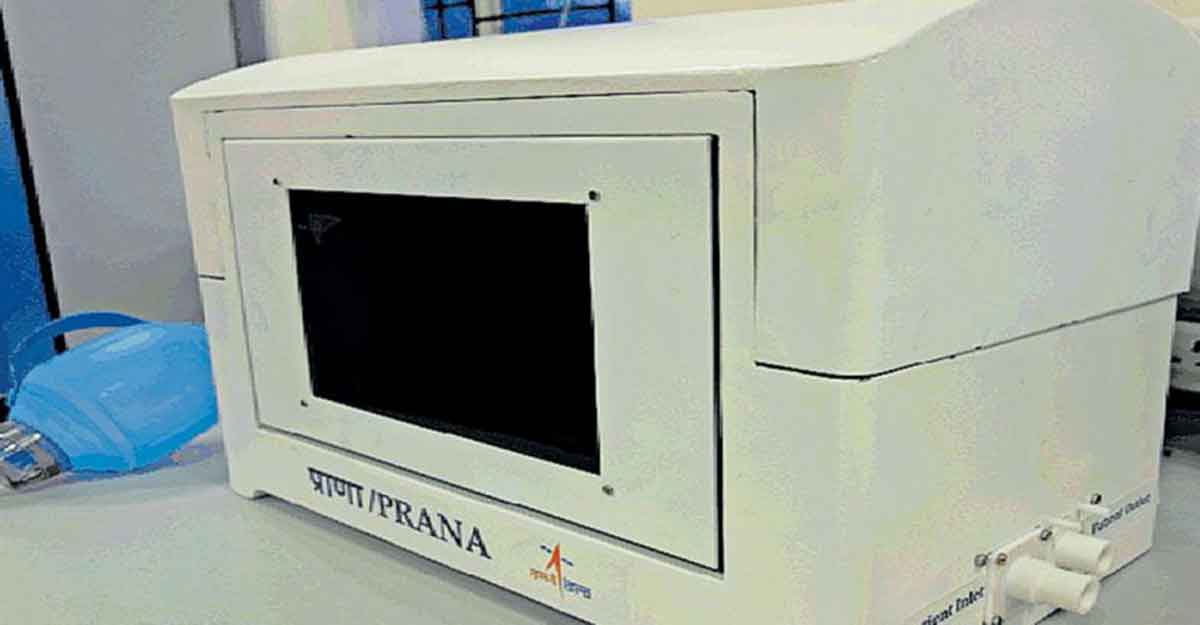 Three types of cost-effective ventilators and an oxygen concentrator were developed by Vikram Sarabhai Space Centre (VSSC) of Indian Space Research Organization (ISRO). 3 ventilators have been named as Prana, VaU and Svasta while oxygen cylinder has been named as Shwaas. All three ventilators are user-friendly and fully automated along with touch-screen specifications and meet all safety standards.
Sports, Arts and Books- Current affairs 10/06/21
This category of current affairs 10/06/21 consists the important and latest news regarding Sports, Arts and Books of India.
Dingko Singh an Asian Games Gold Medallist Boxer Dies at 42
On Thursday, Asian Games gold medal-winning former boxer Dingko Singh died after a long battle with liver cancer. He had been fighting the disease since 2017 and died at the age of 42. Prime Minister Narendra Modi took to twitter to pay tribute to Dingko Singh. Dingko Singh was bestowed with Arjuna award in 1998 and was awarded with the Padma Shri in 2013.
National Award-Winning Film Director Buddhadeb Dasgupta Dies at the Age of 77
On early Thursday eminent movie director Buddhadeb Dasgupta died because of old-age-related illnesses. He took his last breath in his residence, the family members stated. Dasgupta is survived by his spouse and two daughters from his earlier marriage and he died at the age of 77. He had a special way to work and with his special talent he infused lyricism into the language of cinema.
Praposals Outlined for Green Corridors, Heritage and Cultural Circuits in Delhi 2041 Master Plan
Integrating location with GIS based information system of all heritage assets, extended timing for hotels and restaurants, preparing a comprehensive cultural resource management plan and even setting up of heritage cells are among the proposals outlined in the draft Master Plan of Delhi 2041.
According to the plan, location of all heritage assets shall be integrated with the GIS-based Delhi Spatial Information System. These locations of all heritage assets are maintained by respective agencies. It is mandatory to update the list of heritage assets after every five years in order to assess their condition and take the necessary steps towards conservation.
World- Current affairs 10/06/21
This category of current affairs 10/06/21 consists the important and latest news regarding the world.
Myanmar Junta Hits Aung San Suu Kyi with Corruption Charges
The Myanmar junta has hit deposed civilian leader Aung San Suu Kyi with corruption charges. She claims that Aung San has accepted illegal payments of gold and more than half a million dollars in cash. The country has been in turmoil since February 1, where nearly 850 civilians were killed in a brutal crackdown by security forces on near-daily protests against the coup. Moreover, the Anti-Corruption Commission also found evidence that Suu Kyi had committed corruption using her rank. So, she was charged under Anti-Corruption Law section 55.
12 Killed in a Military Plane Crashed near Myanmar's Mandalay
A military plane carrying six military personnel was flying from the capital Naypyidaw to the town of Pyin Oo Lwin and was coming in to land when it crashed about 300 meters from a steel plant.
The plane was also carrying monks who were due to attend a ceremony at a Buddhist monastery. There were no reports of casualties among people on the ground. However, 12 people were killed who were sitting inside the plane but the pilot and one passenger survived and were taken to a military hospital.
Click on the link given below for more information on COVID-19-
World Health Organisation (WHO)
To know more information regarding with government of India, click on the link given below-
Click on the link below for more information regarding education
Click here to check our other blogs or previous current affairs