Current Affairs consist of two words. 'Current' means 'recent or day to day' and 'Affairs' means 'events or issues'. It is important to know what is going on around the world, so we provide a dose of general knowledge on daily basis. We try to keep you updated with the current affairs 08/06/21 that will inform you about the recent happenings in the world. Owing to its importance and dynamic nature, current affairs is a section that is present in every competitive exam. So, we provide information from all the fields whether it is economy and business, nation and politics, sports and books, or world news.
This section also provides important information regarding education including the notifications of SSC, NDA, UPSC, etc. Reading daily current affairs will help aspirants gaining more knowledge as exams conducted for jobs and interviews also contain questions on general awareness.
Business and Economy- Current affairs 08/06/21
This category of current affairs 08/06/21 consists the important and latest news regarding business and economy of India.
Cut GST on Covid Drugs and Retain Rate for Vaccines at 5%
A group of ministers (GOM) including Meghalaya chief minister Conrad Sangma learnt to have recommended no change in the 5% GST rate for Covid vaccines. On Monday, a state government official said that the GOM had time till Tuesday to submit its report.
Moreover, while suggesting reduction of the GST rate temporarily to 5% for both commercial imports and domestic supply of most other Covid medicines and materials, it has been also recommended exemption from GST for the black fungus medicine Amphotericin B for three months.
Nation and Politics- Current affairs 08/06/21
This category of current affairs 08/06/21 consists the important and latest news regarding nation and politics of India.
Narendra Modi Speech Highlights: PM Announces Free Vaccine for all Above 18 Citizens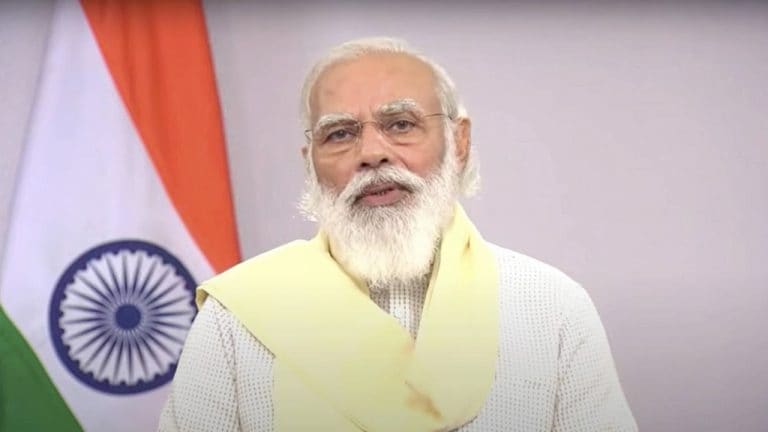 On Monday, in his address to the nation, Prime Minister Narendra Modi announced a centralized Covid-19 vaccine policy. The Centre will handle 25% of the vaccination work with states after two weeks. He also announced that all citizens above the age of 18 years will get free vaccines from June 21. Both State and Centre will work as per new guidelines in the coming two weeks. The Center will asserted that vaccine supply would be increased significantly in the country in the coming days.
Ban on 'Cure Therapy' to Issuing Guidelines for Police Training as Madras HC Reaches Out to LGBTQIA
On Monday, the Madras High Court issued guidelines that has to be followed by the Central and State governments for recognition of lesbian, gay, bisexual, transgender, queer, intersex and asexual persons in society.
A case brought by a lesbian couple who alleged that they had been harassed by police. So, in order to stop this Madras High Court said any attempt to medically "cure" or change the sexual orientation known as "conversion therapy" of the LGBTIQA+ community shall be prohibited.
Science and Technology- Current affairs 08/06/21
This category of current affairs 08/06/21 consists the important and latest news regarding science and technology of India.
IIT Mandi's Team Develops Software to Predict Movement of Contaminants through Soil Structure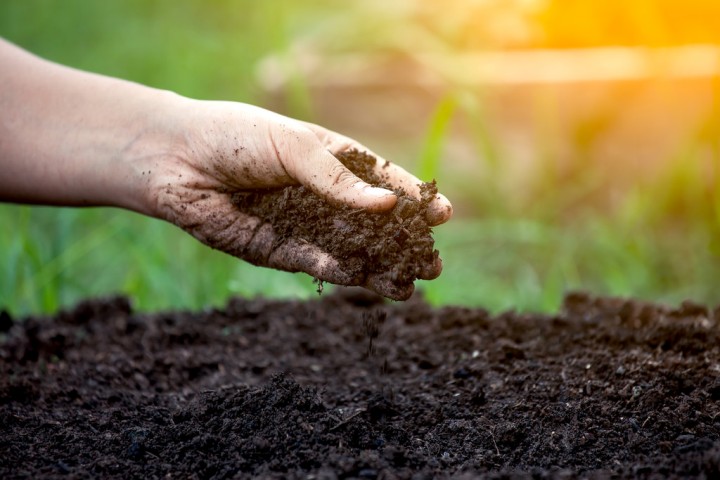 Researchers at the University of California and the Indian Institute of Technology (IITs) have developed new software. This software accurately predicts the movement of contaminants through complex soil structure. The members of IIT Mandi who mainly led the research said the software is especially useful in estimating fertilizer application in agricultural fields, predicting the spread of leachate from landfill disposal. It is also helpful in designing disposal mechanisms for complex chemicals such as nuclear, organic, inorganic, heavy metals, various cations and anions.
Sports, Arts and Books- Current affairs 08/06/21
This category of current affairs 08/06/21 consists the important and latest news regarding Sports, Arts and Books of India.
India Beat Bangladesh After Sunil Chhetri Braced in FIFA World Cup Qualifiers
On Monday, Chhetri brace downed Bangladesh 2-0 in their preliminary round match in Doha. He broke the deadlock in the 79th minute when he headed in Ashique Kuruniyan's cross from the left. Then he sealed the result by curling in a shot from long range in added time. Talisman Sunil Chhetri handed India their first win in six years in FIFA World Cup.
Jaya Asokan Appointed as New Director of India Art Fair
India Art Fair (IAF) in Delhi has chosen Jaya Asokan as its new director. IAF is the South Asia's largest commercial art event. She will replace Jagdip Jagpal who has led the fair since 2017. She formerly served as IAF's deputy director and director of exhibitor relations. Earlier she worked as senior manager, client relations at the Mumbai auction house SaffronArt.
World- Current affairs 08/06/21
This category of current affairs 08/06/21 consists the important and latest news regarding the world.
June 8 Celebrated as World Oceans Day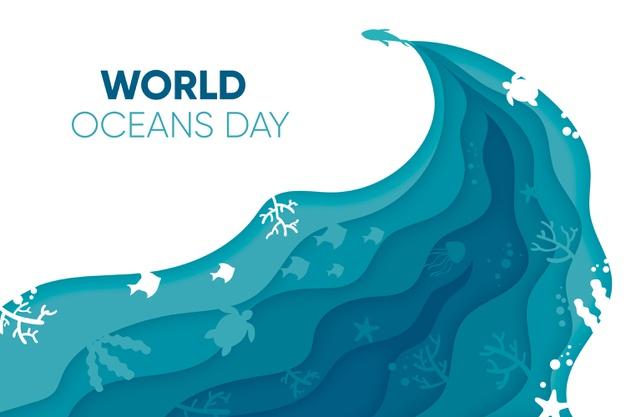 World Oceans Day is observed annually on June 8. This day is celebrated to make people aware of the negative impact of human activities such as garbage disposal, sewage, and oil leaks from ships and drilling station accidents.
Roughly 97 per cent of the water found in this globe is in the oceans. The aquamarine world also harbors countless species of fish and plants it also produces most of the oxygen on this planet. Yet we, as a species, have significantly compromised this biodiversity domain for our greed.
Amid the Pandemic, Nuclear Weapons Spending Swelled $1.4 Billion
Even as the pandemic affected the countries and economies around the world were devastated some nuclear-armed countries last year increased spending on atomic weapon. The spending on these nuclear weapons rises by 1.4 billion dollars.
In a fresh report, the details have been given that how the world's nine nuclear-armed states continued to swell their spending on such weapons during the crisis. The countries that spend on the weapons include the nuclear-armed states like Britain, France, India, Israel, Pakistan and North Korea.
Click on the link given below for more information on COVID-19-
World Health Organisation (WHO)
To know more information regarding with government of India, click on the link given below-
Click on the link below for more information regarding education
Click here to check our other blogs or previous current affairs