Current Affairs consist of two words. 'Current' means 'recent or day to day' and 'Affairs' means 'events or issues'. It is important to know what is going on around the world, so we provide a dose of general knowledge on daily basis. We try to keep you updated with the current affairs 31/05/21 that will inform you about the recent happenings in the world. Owing to its importance and dynamic nature, current affairs is a section that is present in every competitive exam. So, we provide information from all the fields whether it is economy and business, nation and politics, sports and books, or world news.
This section also provides important information regarding education including the notifications of SSC, NDA, UPSC, etc. Reading daily current affairs will help aspirants gaining more knowledge as exams conducted for jobs and interviews also contain questions on general awareness.
Business and Economy- Current affairs 31/05/21
This category of current affairs 31/05/21 consists the important and latest news regarding business and economy of India.
At Monetary Policy Meet Next Week, RBI is Likely to Keep Repo Rate Unchanged
With regard to the second wave of the COVID-19 pandemic, Reserve Bank of India (RBI) is likely to retain the benchmark interest rate. RBI will retain the rates at the existing levels at its upcoming monetary policy review.
However, the next bi-monthly monetary policy will be review on June 4, following the meeting of the Monetary Policy Committee (MPC) beginning Wednesday. The meeting which headed rate setting panel is scheduled for June 2 to 4 with RBI Governor Shaktikanta Das. After the last the MPC meeting which was held in April, RBI had kept key interest rates unchanged.
Government to Release Provisional Estimates for FY21
The government of India will release the provisional full-year Gross Domestic Product (GDP) data for fiscal year 2020-21. That released data will give insight into the economic growth in January to March quarter (Q4FY21). The data will also give the information about data before lockdowns and other restrictions were imposed due to the second wave of COVID-19.
The Centre in February had pegged real GDP to contract 8 percent in FY21. These numbers will also have a bearing for fiscal year 2021-22 on the economic growth estimate. India's GDP will grow 2 percent in Q4FY21, and shrink 7.3 percent in the full fiscal year, as per the data given by rating agency ICRA.
Nation and Politics- Current affairs 31/05/21
This category of current affairs 31/05/21 consists the important and latest news regarding nation and politics of India.
Kerala CM Passes a Resolution in Assembly Extending Support to Lakshadweep People
Pinarayi Vijayan- Chief Minister of Kerala moved a resolution in the state Assembly on Monday. The resolution expresses solidarity with the people of Lakshadweep who are on a path of protest against the recent actions of the island administrator.
Pinarayi Vijayan said that there was an attempt to destroy the indigenous lifestyle and ecosystem in the archipelago. He also talked about implementation of the 'saffron agenda' through the backdoor. The attempt of this agenda is to impose and implement the saffron agenda and corporate interests in Lakshadweep.
Maharashtra Releases Fresh Set of Covid Guidelines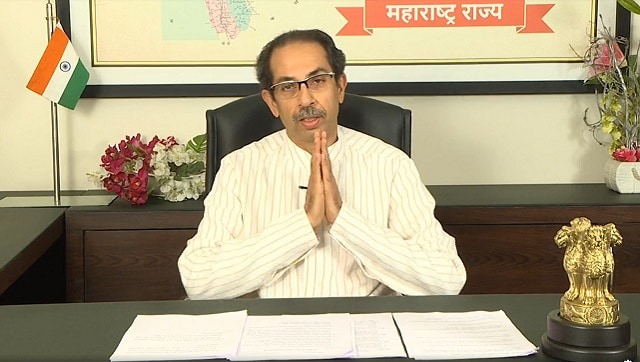 Maharashtra Chief Minister Uddhav Thackeray extended the state lockdown by another 15 days (up to June 15). For this extended lockdown the administration released a fresh set of guidelines that also advised caution to prevent children from getting infected in the predicted third wave.
New guidelines of Covid:
-Depending on the permission by the district management authority, stand alone shops can be opened. All shops will follow the same timings as those permitted under essential services.
– Delivery of non-essential items with essential through E-Commerce may be allowed in some districts.
– There shall be restrictions on movement except for medical and other emergencies after 3 pm every day.
-All Government offices, except those involved directly for corona will allow working with 25% attendance.
– In addition, agriculture sector-related shops may remain open till 2 PM on weekdays.
UP Board Class 10 Result 2021 Announced and Students Who Failed Class 10 will Get Promoted without Exam
On Saturday, the Uttar Pradesh Madhyamik Shiksha Parishad (UPMSP) cancelled board examinations for class 10 amid the ongoing pandemic. In an official statement the Deputy Chief Minister of UP said that the council's decision to cancel class 10 examinations would benefit over 29.94 lakh students as they will get promoted to the next class without given any examination.
Science and Technology- Current affairs 31/05/21
This category of current affairs 31/05/21 consists the important and latest news regarding science and technology of India.
Bharti Global-Backed OneWeb Launches 36 LEO Satellites
Bharti Global-backed OneWeb is a Low Earth Orbit (LEO) satellite communications operator. On Saturday, it has launched its next batch of 36 LEO satellites. Arianespace from the Vostochny cosmodrome established in Russia launched the satellites.
With the latest launch, in-orbit constellation, OneWeb has 218 satellites. This launch will fulfill the 'Five to 50' service. This will enable OneWeb to offer connectivity across the countries like UK, Alaska, Northern Europe, Greenland, the Arctic Seas and Canada. Moreover, OneWeb plans to make global services available in 2022.
Sports, Arts and Books- Current affairs 31/05/21
This category of current affairs 31/05/21 consists the important and latest news regarding Sports, Arts and Books of India.
Pooja Rani Wins Gold, Mary Kom and 2 Others Bag Silver in Asian Boxing Championships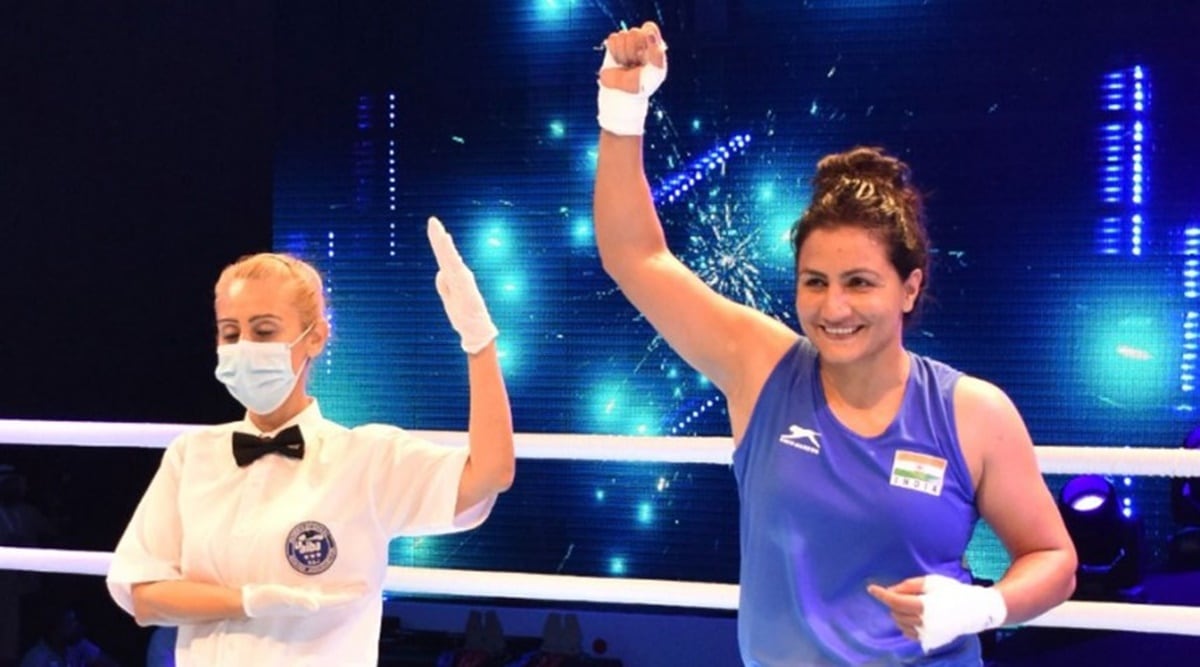 On Sunday, Pooja Rani a defending champion (75kg) notched up a second successive gold in Asian Boxing Championship. Whereas M C Mary Kom (51kg) signed off with a silver medal at the Championships. The Olympic-bound Pooja was competing in her first bout of the tournament after getting a bye and a walkover earlier. She dismantled Mavluda Movlonova of Uzbekistan with a clinical performance. She also earned USD 10,000 for her marvellous one-bout show.  
Nick Hockley was Appointed as Chief Executive of Cricket Australia
On Monday Cricket Australia (CA) appointed Nick Hockley as its new chief executive officer. He was appointed almost a year after he was recruited on an interim basis. During his interim he oversaw the conduct of the high-profile tour by India amid the COVID-19 pandemic. CA said that since Hockley's appointment last June after the departure of Kevin Roberts, he has served with distinction as its interim CEO.
World- Current affairs 31/05/21
This category of current affairs 31/05/21 consists the important and latest news regarding the world.
France is the First Non-Founding Nation to Join Square Kilometer Array
France has officially joined the international consortium. This will build the Square Kilometre Array Observatory (SKAO) which has being proposed to be the world's largest radio telescope. On Friday, French President Emmanuel Macron made the announcement related to this.
Now, with this France has become the first non-founding country to join the SKA consortium. Moreover, the founding member-nations are Australia, South Africa, the United Kingdom, Italy, Netherlands, Portugal and China.
Vietnam is Set to Test Entire City amid New Variant Fears
Vietnam hopes to tackle a new Covid outbreak by introducing new social distancing measures and testing the entire population of Ho Chi Minh City.  Vietnam has control the spread of coronavirus to some extent but cases have been rising over the past weeks. Officials have warned of a new "very dangerous" hybrid variant discovered in the country over the weekend.
Moreover, it has been identified that the new variant combines features of the variants that was first identified in India and the UK. This variant is easily transmissible by air. People living in the vicinity of the cluster have already been tested and are in lockdown. Now, officials are planning to test the rest of Ho Chi Minh City's 13 million people.
Click on the link given below for more information on COVID-19-
World Health Organisation (WHO)
To know more information regarding with government of India, click on the link given below-
Click on the link below for more information regarding education
Click here to check our other blogs or previous current affairs