Current Affairs consist of two words. 'Current' means 'recent or day to day' and 'Affairs' means 'events or issues'. It is important to know what is going on around the world, so we provide a dose of general knowledge on daily basis. We try to keep you updated with the current affairs 27/05/21 that will inform you about the recent happenings in the world. Owing to its importance and dynamic nature, current affairs is a section that is present in every competitive exam. So, we provide information from all the fields whether it is economy and business, nation and politics, sports and books, or world news.
This section also provides important information regarding education including the notifications of SSC, NDA, UPSC, etc. Reading daily current affairs will help aspirants gaining more knowledge as exams conducted for jobs and interviews also contain questions on general awareness.
Business and Economy- Current affairs 27/05/21
This category of current affairs 27/05/21 consists the important and latest news regarding business and economy of India.
Local Lockdowns Disturb India's Economic Activity in April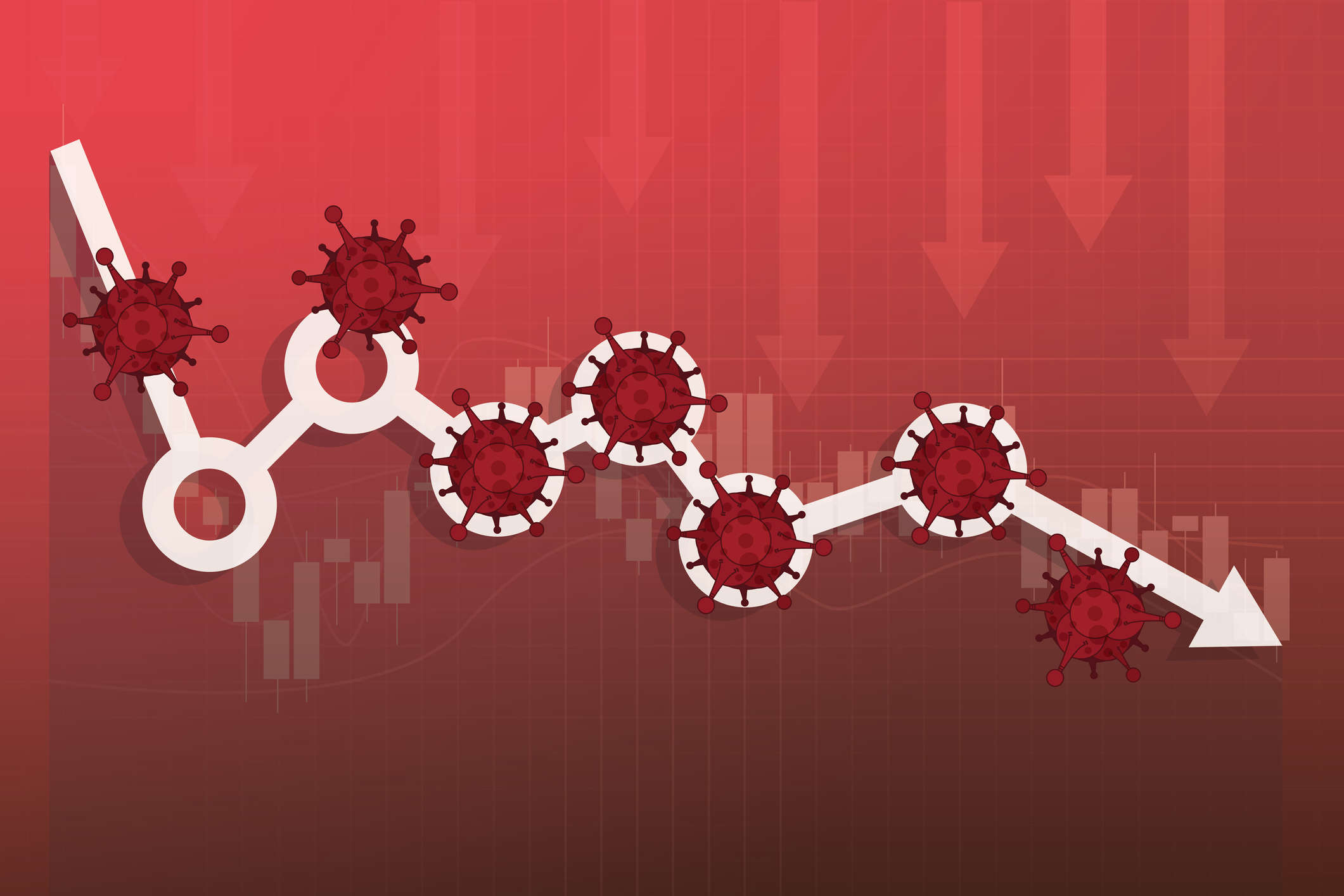 As several states resorted to lockdowns, India's economic activity showed signs of beginning to cool off in April. The states have to impose lockdowns to control a deadly second wave of the coronavirus.
Although the three-month weighted average scores of eight indicators showed the pace of activity was unchanged from March. An economist said in his report that a basket of high-frequency, alternative and market indicators such as retail activity and road congestion pointed to weakness in the week to May 16.
On May 28 Opposition-Ruled States Discuss Extension of Compensation Period Ahead of GST Council Meet
Under GST law from July 1, 2017, states were guaranteed to be compensated bi-monthly for any loss of revenue in the first five years of the GST implementation.
On May 26, Finance Ministers of six non-BJP led states and Rajasthan Urban Development and Housing Minister met virtually to discuss the extension of the GST compensation. They discussed about the GST compensation regime for five years beyond 2022 and other related issues. Consequently, the meeting comes two days ahead of the next GST Council meeting scheduled for May 28.
Nation and Politics- Current affairs 27/05/21
This category of current affairs 27/05/21 consists the important and latest news regarding nation and politics of India.
Congress Pays Tributes to 'Architect of modern India' Jawaharlal Nehru on his Death Anniversary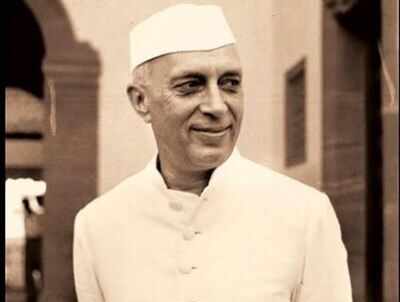 On Thursday, the Congress paid tributes to India's first Prime Minister Jawaharlal Nehru on his death anniversary. The congress said that he was the architect of modern India who made unforgettable contributions to the country. Congress leader Rahul Gandhi also paid floral tributes to Nehru at his memorial Shanti Van. Jawaharlal Nehru was the first prime minister of India who held office between August 1947 and May 1964. He died on this day in 1964.
The Yaas Cyclone Impacted Eight Lakh People in Jharkhand and About 12,000 People Evacuated
As per the warning by officials the state of Jharkhand remains on high alert and has evacuated about 12,000 people to safer zones. The cyclone impacted more than 8 lakh people living in the state. However, operations are still on to minimise damage from the cyclone that pounded neighbouring Odisha and West Bengal. The state government has imposed a complete lockdown in some parts to prevent people from venturing out in view of the storm.
Zydus Cadila Got Human Trial Approval for Its COVID-19 Antibody Cocktail
The famous medical company Zydus Cadila has sought regulatory approval for clinical trials of its antibody cocktail to treat mild COVID-19 in India. In a situation like this where the country grapples with a shortage of medicines and vaccines needed to effectively tackle a devastating second wave of the pandemic.
The treatment candidate named ZRC-3308 was earlier shown to reduce lung damage during animal trials. Now, the officials are saying that it is ready to be getting trial on the humans. The drug maker also said that it was found to be safe and well-tolerated.
Science and Technology- Current affairs 27/05/21
This category of current affairs 27/05/21 consists the important and latest news regarding science and technology of India.
Researchers of IISER Discover New Plant Species in Mizoram
Researchers from the Indian Institute of Science Education and Research (IISER) Bhopal have found a new species of plant. These species are belonging to the African Violets family in Mizoram. This discovery shows that the biodiversity of the Northeastern parts of India is understudied. Consequently, it also shows that there are many species of plants that remain undiscovered.
A Pune Boy Captures 'Clearest Image of the Moon' That Goes Viral on Social Media
A 16-year-old amateur astro- photographer Prathamesh Jaju from Pune has captured over 50,000 images of the moon. He ultimately pieced them together to create a detailed image of the earth's only natural satellite.
One of his captured images has gone viral on social media that showed most beautiful and detailed images of the Moon. He created three-dimensional shot by composting more than 50,000 images. This was over 186 Gigabytes of data that almost killed his laptop during the processing.
Sports, Arts and Books- Current affairs 27/05/21
This category of current affairs 27/05/21 consists the important and latest news regarding Sports, Arts and Books of India.
Sumit Nagal Fails To Make Main Draw and India's Challenge Ends in Qualifiers in French Open
India's top player Sumit Nagal could not make a hat-trick of Grand Slam main draw appearances. With this he also gets a straight-set defeat in the second round of the French Open Qualifying event that was held in Paris. Now, India will be represented by Rohan Bopanna and Divij Sharan in the men's doubles main draw.
Author-Illustrator of Hungry Caterpillar Eric Carle Dies at 91 in Massachusetts
On Sunday, Eric Carle took his last breathe at his home in Northampton, Massachusetts. Eric was an author and illustrator of the acclaimed children's picture-book 'The Very Hungry Caterpillar'. He was of age 91 when he died. The Washington Post, citing a statement from his family and newspaper said no cause of death was given.
World- Current affairs 27/05/21
This category of current affairs 27/05/21 consists the important and latest news regarding the world.
In Congo Volcano Aftermath around 20,000 were Homeless and 40 were Missing
UN said that more than 20,000 people are homeless and 40 still missing in the aftermath of a volcanic eruption. This volcanic eruption occured in eastern Congo has killed dozens and continues to cause strong earthquakes in the nearby city of Goma.
The eruption on Saturday sent rivers of lava streaming down the hillside from Mount Nyiragongo. It destroyed hundreds of homes and forcing thousands to flee. But it stopped 300 metres short of Goma airport, the main hub for aid operations in the east of Congo.
Judges and Lawyers in MH17 Trial Visit Wreckage of Plane
Judges and lawyers in the trial of three Russians and a Ukrainian charged in the 2014 downing of Malaysia Airlines Flight MH17. They visited the wreckage of the plane on Wednesday at a Dutch military air base.
Remnants of the Boeing 777 were laid out in a hangar at the Gilze-Rijen Air Base. Moreover, the cockpit and front section of the fuselage were partially pieced together from wreckage. It was recovered after the plane was shot down over eastern Ukraine as it flew from Amsterdam to Kuala Lumpur. It killed all 298 passengers and crew members on board.
Click on the link given below for more information on COVID-19-
World Health Organisation (WHO)
To know more information regarding with government of India, click on the link given below-
Click on the link below for more information regarding education
Click here to check our other blogs or previous current affairs