Current Affairs consist of two words. 'Current' means 'recent or day to day' and 'Affairs' means 'events or issues'. It is important to know what is going on around the world, so we provide a dose of general knowledge on daily basis. We try to keep you updated with the current affairs of 02/03/21 that will inform you about the recent happenings in the world. Owing to its importance and dynamic nature, current affairs is a section that is present in every competitive exam. So, we provide information from all the fields whether it is economy and business, nation and politics, sports and books, or world news.
This section also provides important information regarding education including the notifications of SSC, NDA, UPSC, etc. Reading daily current affairs will help aspirants gaining more knowledge as exams conducted for jobs and interviews also contain questions on general awareness.
Nation and Politics- Current affairs 02/03/21
This category of current affairs 02/03/21 consists the important and latest news regarding nation and politics of India.
Maritime India Summit 2021: PM to Inaugurate the Event on 2nd March
Prime Minister Narendra Modi will inaugurate Maritime India Summit 2021 on 2nd March via videoconferencing. Ministry of Ports, Shipping and Waterways is organizing this event. It will be organized virtually from March 2 to March 4.
ICSE and ISC Exams to Begin from May 5
The Council for Indian School Certificate Examination (CISCE) have issued date sheet for ICSE and ISC exams on 1st March 2021. Examinations for The Indian Certificate of Secondary Education (class 10) and Indian School Certificate (class 12) will begin from May 5, 2021. Moreover, results will be announced in the month of July.
Science and Technology- Current affairs 02/03/21
This category of current affairs 02/03/21 consists the important and latest news regarding science and technology of India.
UPI AutoPay Enabled Live by NPCI on Music Streaming Platform Gaana
National Payment Corporation of India (NPCI) has enabled UPI AutoPay live on music streaming platform Gaana. With this feature, Gaana has become the first platform of media and entertainment industry to enable innovative e-mandate feature on UPI.
Sports, Arts and Books- Current affairs 02/03/21
This category of current affairs 02/03/21 consists the important and latest news regarding Sports, Arts and Books of India.
Government and IIT-B to form Centre of Excellence in Gaming
The Ministry of Information and Broadcasting in collaboration with IIT Bombay will form a Centre of Excellence in gaming and other related areas. Union Information and Broadcasting Minister Prakash Javadekar on Sunday addressed the virtual exhibition and prize announcement of "Khel Khel Mein". It is a Pan Maharashtra toy/game project design competition. Consequently, he said that the Centre is at an advanced stage of preparation and will come into effect as the new session begins in 2021.
Odisha will Host the Indian Women's League Football
The All-India Football Federation has announced that Odisha will host the Indian Women's League (IWL). However, the federation will announce the at a later stage. Indian football has been trying to restart the on-field sporting action amid the ongoing Covid-19 cases. Although, the matches will start with the I-League qualifiers. This is followed by the Indian Super League (ISL) and the I-League. Both of the leagues, namely, ISL and I-League are presently being played.
A Book Titled 'Advantage India: The Story of Indian Tennis' by Anindya Dutta
Anindya Dutta, a banker turned writer, authored a new book titled 'Advantage India: The Story of Indian Tennis'. The book is a chronicle of Indian Tennis. Moreover, advantage India is a well-researched account of the journey of Indian tennis, with a special section on the Doubles game and women's tennis in India. It also provides an extensive history of Indian tennis on both men's and women's sides.
Moreover, the book features pre-independence players like Mohammed Sleem, the Fyzee brothers, S.M. Jacob and Ghaus Mohammed. It also includes tennis icons like Dilip Bose, Sumant Misra, Naresh Kumar, and Ramanathan Krishnan. The book also features Rohan Bopanna and Sania Mirza who transformed Women's Tennis in India.
World- Current affairs 02/03/21
This category of current affairs 02/03/21 consists the important and latest news regarding the world.
The US Presses Saudi Arabia Over Khashoggi Killing Amid Calls to Punish Prince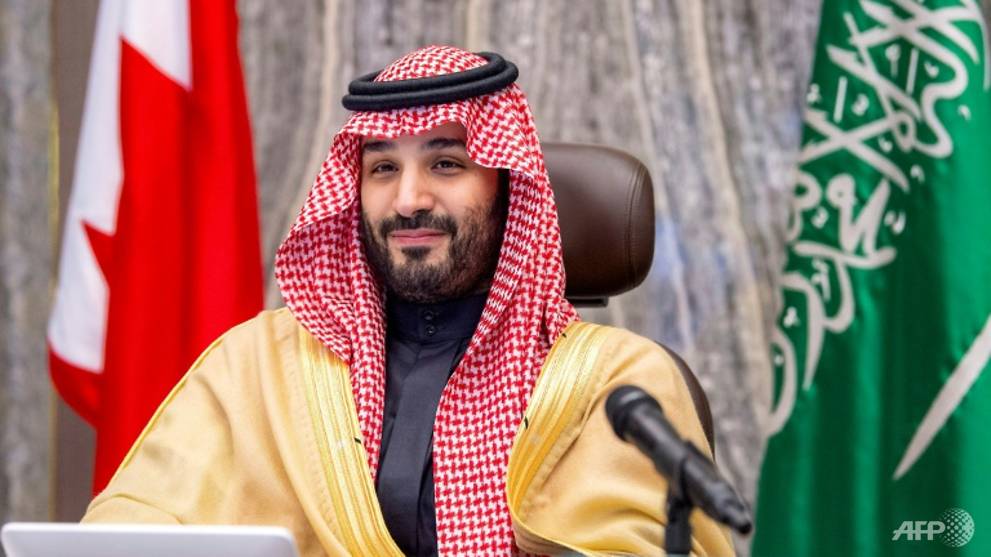 Washington faced growing criticism that it did not directly target Crown Prince Mohammed bin Salman in the killing of journalists. So, on Monday, the United States pressed Saudi Arabia to take further measures after the killing of journalist Jamal Khashoggi. On Friday, President Joe Biden released an intelligence report that states, Prince Mohammed approved the 2018 killing of Khashoggi. 
Former France's President Sentenced to Jail for Corruption
On Monday, a Paris court found former President Nicolas Sarkozy guilty of corruption. The court also accused him to influence peddling and sentenced him to one year in prison. The Paris court also punishes him with a two-year suspended sentence. This is the first time in France's modern history that a former president has been convicted of corruption.
US: Democratic Voting Bill Would Make Biggest Changes in Decades
This week US Congress begins debate on sweeping voting and ethics legislation. Therefore, Democrats and Republicans can agree on one thing. If they signed into law, it would usher in the biggest overhaul of US elections law in at least a generation.
WHO Claims That by 2050 One in Four People Will Have Hearing Problems
The first-ever global report on hearing warned that the number of people with hearing loss may increase more than 1.5-fold during the next three decades. WHO said in the report that one in four people worldwide will have hearing problems by 2050 because of the different pollutions.
Click on the link given below for more information on COVID-19-
World Health Organisation (WHO)
To know more information regarding with government of India, click on the link given below-
Click on the link below for more information regarding education
Click here to check our other blogs or previous current affairs