Current Affairs consist of two words. 'Current' means 'recent or day to day' and 'Affairs' means 'events or issues'. It is important to know what is going on around the world, so we provide a dose of general knowledge on daily basis. We try to keep you updated with the current affairs of 22/01/21 that will inform you about the recent happenings in the world. Owing to its importance and dynamic nature, current affairs is a section that is present in every competitive exam. So, we provide information from all the fields whether it is economy and business, nation and politics, sports and books, or world news.
This section also provides important information regarding education including the notifications of SSC, NDA, UPSC, etc. Reading daily current affairs will help aspirants gaining more knowledge as exams conducted for jobs and interviews also contain questions on general awareness.
Business and Economy- Current affairs 22/01/21
This category of current affairs 22/01/21 consists the important and latest news regarding business and economy of India.
Airtel Payments Bank Introduces 'Airtel Safe Pay'
Airtel Safe Pay is the new payment gateway launched by Airtel Payments Bank. With the objective to offer protection against online payment frauds, this payment gateway is assured as a mode of safe digital transactions.
Nation and Politics- Current affairs 22/01/21
This category of current affairs 22/01/21 consists the important and latest news regarding nation and politics of India.
Kalka Mail Train Renamed as Netaji Express
Indian Railways has renamed one of the oldest running trains of the country, Kalka-Howrah Mail as Netaji Express. The decision to rename the train has come few days before the birth anniversary of Subhash Chandra Bose on 23rd January. The superfast train runs between Howrah in West Bengal to Kalka in Haryana.
Sports Minister Kiren Rijiju Gets Additional Charge of AYUSH Ministry
India's sports and youth minister Kiren Rijiju is given additional charge of AYUSH Ministry of central government. Since the minister Shripad Naik is recovering from an accident, Mr Rijiju has been given the charge temporarily for the Ministry of Ayurveda, Yoga and Naturopathy, Unani, Siddha and Homeopathy (AYUSH).
Karnataka Retains Top Spot in India Innovation Index Ranking 2020
Niti Aayog has released India Innovation Index ranking which assess innovation capabilities of Indian states and union territories. Karnataka retained the top spot in the ranking followed by Maharashtra, Tamil Nadu, Telangana and Kerala. Moreover, Delhi got the top rank among UTs and Himachal Pradesh in North-Eastern and hill states.
Sports, Arts and Books- Current affairs 22/01/21
This category of current affairs 22/01/21 consists the important and latest news regarding Sports, Arts and Books of India.
Carolina Marin had won the Yonex Thailand Open Badminton Tournament 2021
Later this year after claiming the Thailand Open, reigning Olympic champion Carolina Marin has also strengthened her chances of defending the title in Tokyo. She won the title over top seed Tai Tzu-Ying. Bangkok organised the Yonex Thailand Open Super 1000 badminton tournament from 12 January, 2021 to 17 January, 2021. Moreover, it was the first badminton tournament of this year initiated by Badminton World Federation (BWF).
Winners of Singles Title:
Men's Category: Viktor Axelsen (Denmark) defeated Angus Long (Hong Kong) to win the Men's Singles Title.
Women's Category: Carolina Marin (Spain) defeated Tai Tzu-Ying (Taiwan) to bag the Women's Singles Title.
Winners of Doubles Title:
Taiwan's Lee Yang & Wang Chi-Lin beat Malaysia's Goh V Shem & Tan Wee Kiong to bag the Doubles Title.
Indonesia's Greysia Polii & Apriyani Rahayu defeated Thailand's Jongkolphan Kititharakul & Rawinda Prajongjai to seal the Doubles Title.
Winners of Mixed Doubles:
Thailand's Dechapol Puavaranukroh and Sapsiree Taerattanachai defeated Indonesia's Praveen Jordan & Melati Daeva Oktavianti to clinch the mixed doubles title.
UN Approves Global Conference on Preserving Religious Sites
The U.N. General Assembly adopted a resolution. The resolution is for denouncing damage and destruction of religious sites. The U.N. General Assembly also asked the secretary-general to convene a global conference. Moreover, U.N. will organise this conference to spearhead public support for safeguarding places of religious heritage.
World- Current affairs 22/01/21
This category of current affairs 22/01/21 consists the important and latest news regarding the world.
Mongolian PM Resigns After Protests Over Covid-19 Mother's Treatment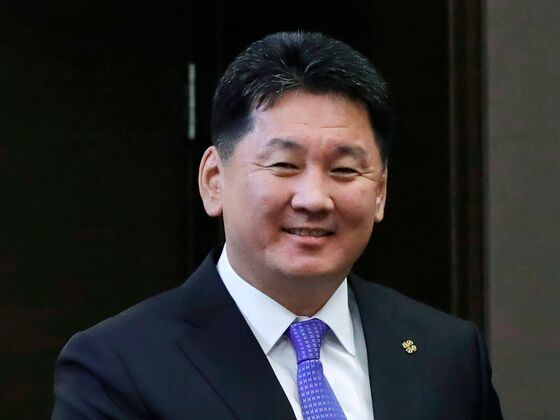 Last year, Mongolia reported just a handful of Covid-19 cases. But, in November its first domestic transmissions caused a new wave of lockdowns and strict border controls. The protest started when TV footage showed a woman who appeared to have recently given birth was being moved to an infectious disease centre. She was only wearing hospital pajamas and plastic slippers, despite -25 degree Celsius temperatures. So, Mongolia's prime minister resigned on Thursday following the protests. He accepted that there was a huge mistake on their part in handling the case of the mother and her baby. Therefore, he resigned from his official post of Prime Minister.
32 Dead as Twin Suicide Bombings Shook Baghdad
Twin suicide bombings in the busy market of the Iraqi capital killed at least 32 people and injured dozens. Amid heightened political tensions, the bombing attack hit the Bab al-Sharqi commercial area in central Baghdad. No one immediately took responsibility for the attack. But, according to the Iraqi military officials, it was the work of the Islamic State group.
Too Early to Say When Covid Lockdown will End, Says British PM Boris Johnson
It is too early to say that when the national coronavirus lockdown will end in England. As daily deaths from Covid-19 reach new highs, it is difficult to say when the British government will be able to lift off some of the restrictions. A prevalence survey, known as REACT-1, suggested infections had not fallen in the first days of lockdown.
Click on the link given below for more information on COVID-19-
World Health Organisation (WHO)
To know more information regarding with government of India, click on the link given below-
Click on the link below for more information regarding education
Click here to check our other blogs or previous current affairs