Current Affairs consist of two words. 'Current' means 'recent or day to day' and 'Affairs' means 'events or issues'. It is important to know what is going on around the world, so we provide a dose of general knowledge on daily basis. We try to keep you updated with the current affairs of 06/01/21 that will inform you about the recent happenings in the world. Owing to its importance and dynamic nature, current affairs is a section that is present in every competitive exam. So, we provide information from all the fields whether it is economy and business, nation and politics, sports and books, or world news.
This section also provides important information regarding education including the notifications of SSC, NDA, UPSC, etc. Reading daily current affairs will help aspirants gaining more knowledge as exams conducted for jobs and interviews also contain questions on general awareness.
Business and Economy- Current Affairs 06/01/21
This category of current affairs 06/01/21 consists the important and latest news regarding business and economy of India.
World Bank's Prediction Indian Economy to Contract by 9.6% in 2020-'21
The World Bank through its Global Economic Prospects (GEP) report predicted the global economy would grow by 4% in 2021. COVID-19 trembled Indian economy to contract growth by 9.6% in 2020-'21 however estimated to recover by 5.4% in the next year that 2021-'22.
Bajaj Auto is the World's Most Valuable Two-Wheeler Company
Bajaj Auto has become the world's first two-wheeler company to cross a market capitalisation of ₹ 1 lakh crore. Never has any two-wheeler company, internationally, achieved this milestone ever. Bajaj Auto is also India's largest two-wheeler exporter.
Nation and Politics- Current Affairs 06/01/21
This category of current affairs 06/01/21 consists the important and latest news regarding nation and politics of India.
Central Vista Project Cleared by Supreme Court.
Supreme Court cleared the construction of new parliament of India under central vista project. The three-judge bench of the apex court in a 2:1 verdict allows the government to go-ahead with the project. However, petitions raising concern over the permission given for the change in land use were filed in the case. Central Vista is a Rs 20000 crore project aiming to build and refurbish government buildings including new parliament over an area of 4 km from Rashtrapati Bhawan to India Gate.
TOYCATHON-2021 Launched to Promote Toy Manufacturing
In order to promote indigenous toy industry, government launched TOYCATHON-2021. It is a special kind of heckathon where students, toy-experts, designers and startups will come together to crowdsource ideas for toy manufacturing and development based on Indian culture. Hence, it is an initiative to create an ecosystem for domestic toy industry.
Science and Technology- Current Affairs 06/01/21
This category of current affairs 06/01/21 consists the important and latest news regarding science and technology of India.
Five Asteroids will Fly Past the Earth on 6th January 2021
According to CNEOS (Central for Near-Earth Object Studies), five asteroids will fly past the earth on 6th January 2021. Out of these five asteroids, two are said to be bigger than Eiffel Tower. As per the reports, all of them are approaching at speed between around 39000 kmph to 50000 kmph.
Sports, Arts and Books- Current Affairs 06/01/21
This category of current affairs 06/01/21 consists the important and latest news regarding Sports, Arts and Books of India.
Assam Rifles Public School Launched as Khelo India Sports School
The Union Minister of Youth Affairs and Sports Shri Kiren Rijiju recently launched the Assam Rifles Public School as a Khelo India Sports School. He launched the school in Shillong.
The main purpose of Khelo India Sports School is to integrate sports with education. The school will also help in identifying and uplifting the talented students from the North Eastern regions, tribal areas, and rural areas. However, at present there are nine Khelo India Sports Schools in India. Paramilitary and Defence forces manages out of these five schools. Moreover, the Government of India will bear the expenses of the students in Khelo India Sports School. It includes expenses of education, boarding, lodging, competition exposure.
Australia-India Boxing Day Test Declared Possible Covid Hotspot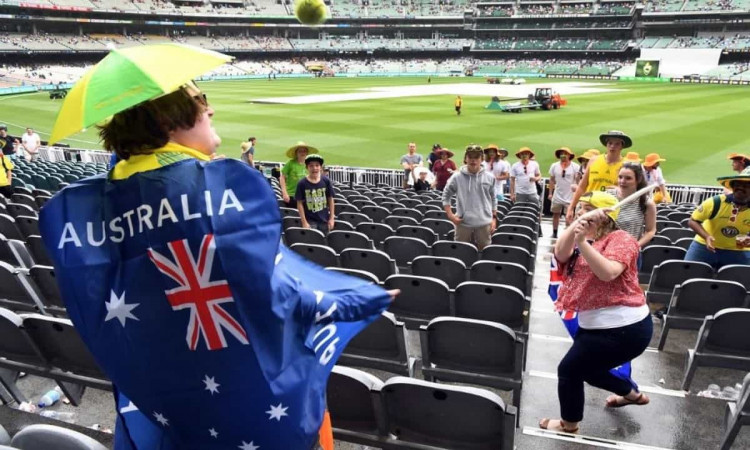 At Australia's showpiece Boxing Day Test against India a spectator has tested positive for Coronavirus. Authorities told the nearby seated fans to get tested and isolate themselves. State health authorities also said that on the second day at the Melbourne Cricket Ground (MCG), the man in his thirties was not infectious
But there is a chance that he acquired the virus from a nearby shopping centre. Moreover, Victoria's Department of Health said that they are investigating MCG as a potential source for the infection.
World- Current Affairs 06/01/21
This category of current affairs 06/01/21 consists the important and latest news regarding the world.
Xi Jinping Orders Chinese Military to 'Act at Any Second' to Scale Up Combat Readiness
On Monday President of China, Xi Jinping ordered his country's army to be ready to 'act at any second'. He also told the armed forces to enhance training in real combat conditions to stress readiness at all times. Xi also added in his statement that frontline frictions must be used to polish troop capabilities and training exercises need to incorporate technology. In the Central Military Commission (CMC)'s first order in 2021, he stressed strengthening military training in real combat conditions and the ability to win.
Donald Trump Orders Ban On Transactions with Eight More Chinese Apps
US President Donald Trump has signed an executive order banning the transactions with eight Chinese apps. Ban on these eight apps including Alipay, CamScanner, SHAREit, WeChat Pay, and WPS Office will come into effect in 45 days from Tuesday. Moreover, Trump signed this order to protect America's national security from the pervasiveness of the spread of apps created and controlled in China.
Germany Toughens Curbs and Extends Lockdown Until January 31
The Government of Germany on Tuesday told to extend the country's lockdown by three weeks until January 31. The country will stiffen the curbs on social contacts and also planning to limit the people's movements. An official said that it is necessary to maintain restrictions for reducing stubbornly high infection figures.
China Restricted the Entry of WHO Team in Wuhan
The World Health Organization (WHO) has accused China after it blocked the entry of WHO team. The WHO team was going to Wuhan to investigate the origins of the Coronavirus. According to WHO Director-General Tedros Adhanom Ghebreyesus, Beijing didn't allow its team to visit Wuhan to investigating the origins of the deadly virus. Moreover, he was very disappointed with this action of the Chinese government.
Click on the link given below for more information on COVID-19-
World Health Organisation (WHO)
To know more information regarding with government of India, click on the link given below-
Click on the link below for more information regarding education
Click here to check our other blogs or previous current affairs