Current Affairs consist of two words. 'Current' means 'recent or day to day' and 'Affairs' means 'events or issues'. It is important to know what is going on around the world, so we provide a dose of general knowledge on daily basis. We try to keep you updated with the current affairs 25/06/21 that will inform you about the recent happenings in the world. Owing to its importance and dynamic nature, current affairs is a section that is present in every competitive exam. So, we provide information from all the fields whether it is economy and business, nation and politics, sports and books, or world news.
This section also provides important information regarding education including the notifications of SSC, NDA, UPSC, etc. Reading daily current affairs will help aspirants gaining more knowledge as exams conducted for jobs and interviews also contain questions on general awareness.
Business and Economy- Current affairs 25/06/21
This category of current affairs 25/06/21 consists the important and latest news regarding business and economy of India.
Continuous Reforms Makes India a Great Place to Do Business Says Nirmala Sitharaman
Speaking at the Global Investors Roundtable organized by the US-India Strategic Partnership Forum (USISPF), the Indian finance minister urges US investors to invest in India as the fiscal situation is under control and is expected to improve further. She also emphasized the strong fundamental of the economy. Moreover, the fiscal deficit for 2020-21 was at 9.3 percent of the gross domestic product (GDP) and lower than 9.5 percent estimated by the finance ministry in the revised Budget estimates.
Nation and Politics- Current affairs 25/06/21
This category of current affairs 25/06/21 consists the important and latest news regarding nation and politics of India.
Four Students Arrested in Israel Embassy Blast Case
On Thursday, the Delhi Police Special Cell has arrested four students from Ladakh in the Israel embassy blast case. Police said that they were arrested from Kargil and taken to Delhi on transit remand. The four students were recognized as Nazir Hussain, Zulfikar Ali Wazir, Aiaz Hussain, and Muzammil Hussain. All these students are belonged to Thang village in Kargil district, Ladakh. The minor IED blast took place outside the Israel Embassy office in Delhi on January 29. However, there were no casualties reported.
In last 24 hours, India Records 1,329 Deaths Cases and Reported 51,667 New COVID-19 Cases
On Friday, the Union Health Ministry recorded 51,667 new COVID-19 cases and 1,329 deaths in the last 24 hours. With this figure India's total coronavirus caseload has now increased to 3,01,34,445, of which, 3,93,310 have succumbed to the virus, while 6,12,868 are active cases. Consequently, the Indian Council of Medical Research (ICMR) revealed that 39,95,68,448 samples have been tested for COVID-19 up to June 25.
Moreover, the US-based pharmaceutical company Pfizer claimed that its coronavirus vaccine is highly effective against the Delta variant. The director of the AIIMS said that we cannot let our guard down, we need to keep a close look at the surge that is registered and have to be vigilant to avoid the third wave and follow COVID protocols.
Science and Technology- Current affairs 25/06/21
This category of current affairs 25/06/21 consists the important and latest news regarding science and technology of India.
UN Body Endorsed ISRO and NOAAA-Led Multinational Project
A multinational project that is being co-led by ISRO and NOAA from the US, aims to improve the accuracy of coastal data based on satellite. Its land-based observations have been recently endorsed by a UN body for its use of innovative technology. This endorsement also helps in fostering trust and collaboration among scientists. This multinational project is called Committee on Earth Observation Satellites Coastal Observations, Applications, Services, and Tools (CEOS COAST). Moreover, the project's  pilot projects are uniquely capable of using Earth Observation technologies to meet several of the 17 UN-designated sustainable development goals for the Ocean Decade initiative.
Sports, Arts and Books- Current affairs 25/06/21
This category of current affairs 25/06/21 consists the important and latest news regarding Sports, Arts and Books of India.
On June 25, 1983, In the Leadership of Kapil Dev India Lifted the World Cup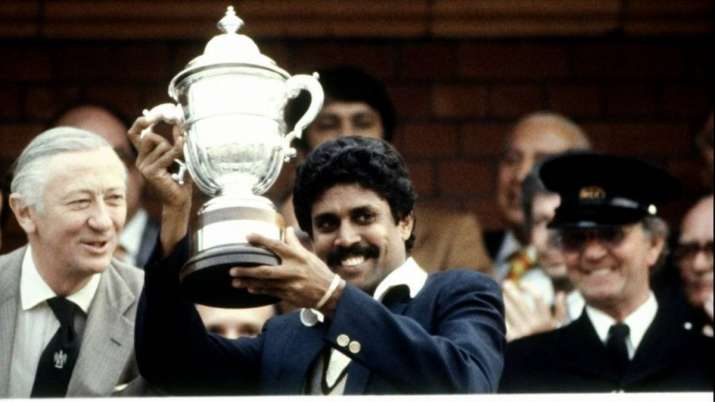 June 25, 1983, is the day that is etched in Indian cricketing history and memory of all Indian cricket fans forever. Some years earlier, on this day, under the captaincy of Kapil Dev, India lifted the World Cup for the first time by defeating a star-studded West Indian unit.
However, the journey to the ultimate glory was not easy. Where India began the tournament on a positive note but later they stuttered in between as they lost consecutive games to Australia and West Indies. They were almost about to lose their third match against Zimbabwe on the trot but skipper Kapil Dev pulled off a marvelous knock of 175 to turn the tournament on its head. From there India gained a renewed confidence and there was no looking back for the Indian side as it made its way to the finals.
Arvind Gaur Releases Kajal Suri's New Book 'Habba Khatoon'
Arvind Gaur is a well- known theatre personality who recently released a book 'Habba Khatoon' which is written by Kajal Suri. The presented book 'Habba Khatoon' was Published by Sanjana Prakashan. The book is based on Habba Khatoon who was a Kashmiri poet and ascetic. She was also known by the honorary title 'The Nightingale of Kashmir' and was the wife of Yousuf Shah Chak, the last Emperor of Kashmir.
World- Current affairs 25/06/21
This category of current affairs 25/06/21 consists the important and latest news regarding the world.
A Building was Collapsed in Miami and Rescuers Listen for Signs of Life in Rubble
On early Thursday, a 40-year-old building was collapsed and rescuers are desperately searching for any survivors trapped in the rubble of a 12-story residential building north of Miami. It has been speculated that at least one person is killed and 99 are still missing.
Search teams have been working around the clock to find the missing people. Consequently, President Joe Biden has approved an emergency declaration for Florida. This means that Federal Emergency Management Agency will help state agencies with the relief effort.
Click on the link given below for more information on COVID-19-
World Health Organisation (WHO)
To know more information regarding with government of India, click on the link given below-
Click on the link below for more information regarding education
Click here to check our other blogs or previous current affairs