Current Affairs consist of two words. 'Current' means 'recent or day to day' and 'Affairs' means 'events or issues'. It is important to know what is going on around the world, so we provide a dose of general knowledge on daily basis. We try to keep you updated with the current affairs of 22/05/21 that will inform you about the recent happenings in the world. Owing to its importance and dynamic nature, current affairs is a section that is present in every competitive exam. So, we provide information from all the fields whether it is economy and business, nation and politics, sports and books, or world news.
This section also provides important information regarding education including the notifications of SSC, NDA, UPSC, etc. Reading daily current affairs will help aspirants gaining more knowledge as exams conducted for jobs and interviews also contain questions on general awareness.
Business and Economy- Current affairs 22/05/21
This category of current affairs 22/05/21 consists the important and latest news regarding business and economy of India.
Income Tax Department is going to launch a new e-Filing Portal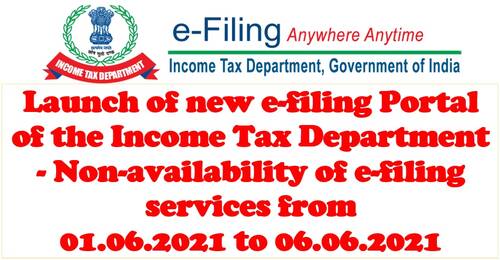 On June 7, 2021, the Income Tax Department is set to launch the new e-filing portal i.e. www.incometax.gov.in reported by the Central Board of Direct Taxes. This new tax e-filing portal aims to provide a seamless, modern, and convenient experience to taxpayers of India. Taxpayers and other external stakeholders would not be able to access the existing e-filing portal up to six days from June 1, 2021, to June 6, 2021. This is so because the department will work on the launch and migration activities during these six days.
Nation and Politics- Current affairs 22/05/21
This category of current affairs 22/05/21 consists the important and latest news regarding nation and politics of India.
The Chipko Movement Leader and Environmentalist, Sunderlal Bahuguna Dies of COVID-19
Sunderlal Bahuguna at the age of 94-years lost his life after struggling from Covid-19 on May 21, 2021, at AIIMS hospital in Rishikesh. Bahuguna was the leader of the famous Chipko movement and also a noted environmentalist.
After a fluctuation in his oxygen levels, he was admitted to the hospital on May 8. AIIMS doctor said that he was exhibiting symptoms of coronavirus infection 10 days prior to his hospital admission. Consequently, President Ram Nath Kovind condole Bahuguna's death stating that his death marks the end of a glorious chapter in the field of conservation.
Himanta Biswa Sarma Became the 15th Chief Minister of Assam
Himanta Biswa Sarma took oath as the 15th Chief Minister of the Assam (North-Eastern state of India). Governor Jagdish Mukhi administered the ceremony of oath taken by Sarma. Along with Sharma, 13 ministers also took the oath respectively. Sarma formerly was a member of the Indian National Congress. Moreover, he promised a proactive government in the state. Moreover, BJP national president JP Nadda and other leaders were also present at the ceremony.
Puducherry Became the Fourth State/Union Territory to Ensure 'Har Ghar Jal'
On Monday, Puducherry has achieved the target of 100% piped water connection in rural areas under the Jal Jeevan Mission (JJM) as reported by the Jal Shakti ministry. The other three states/union territories who achieve the targets are Goa, Telangana, and Andaman and Nicobar Islands.
Science and Technology- Current affairs 22/05/21
This category of current affairs 22/05/21 consists the important and latest news regarding science and technology of India.
New COVID-19 Saliva Test-SPOT (Scalable and Portable Testing) was Invented Using RT-LAMP Technology
SPOT was invented by A research team of the Carle Illinois College of Medicine invented a new Covid-19 saliva test known as SPOT that gives results in thirty minutes. The cost of this Scalable and Portable Testing device is 78 USD. Anyone with minimal training can operate this device.
Consequently, the test with this device is very similar to that of the RT-PCR. However, it uses Reverse Transcriptase Loop Mediated Isothermal Amplification (RT-LAMP) and does not need complex machinery or expertise. The test results are quick and more accurate.
Sports, Arts and Books- Current affairs 22/05/21
This category of current affairs 22/05/21 consists the important and latest news regarding Sports, Arts and Books of India.
Asia Cup 2021 Got Postponed Indefinitely Due to COVID-19 Situation
The Asia Cup T20 tournament was originally going to be scheduled in September 2020 in Sri Lanka, but was moved to June 2021 due to COVID-19. And now, again it has been postponed due to the Covid-19 pandemic. Sri Lanka will host this tournament. Initially, Pakistan was supposed to host it. However, due to tensions between India and Pakistan, the tournament was moved to the island nation.
Shakoor Rather Wrote His First Novel Called 'Life In The Clock Tower Valley'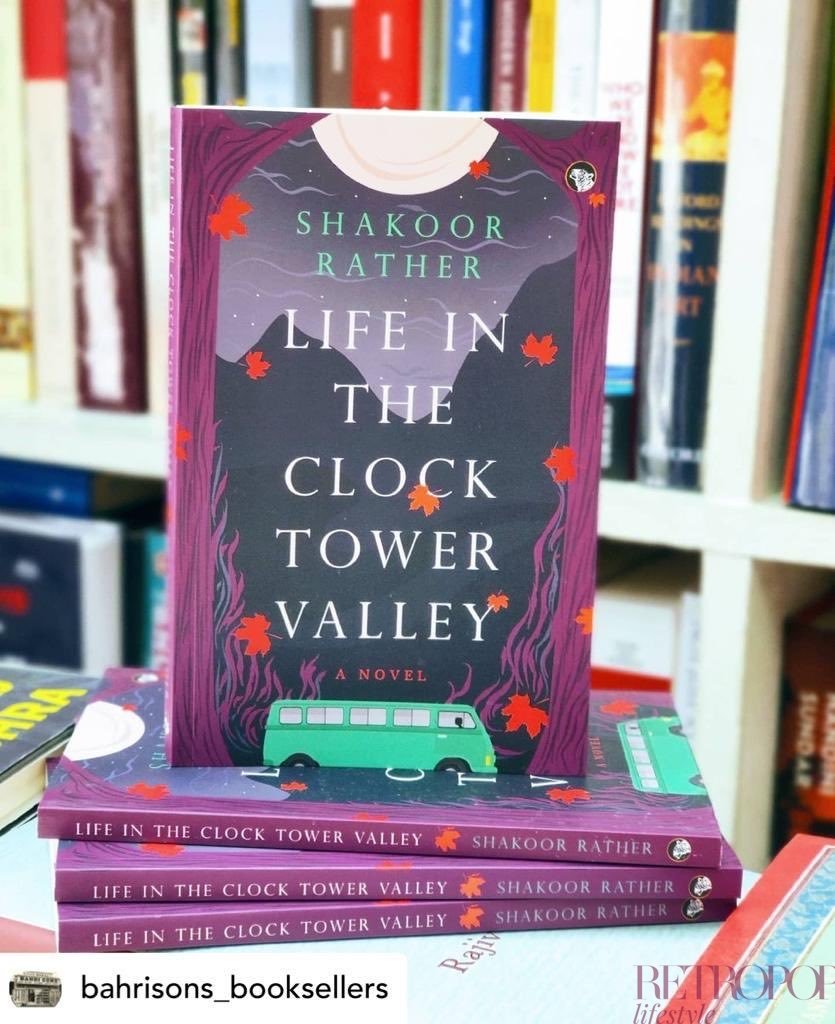 Shakoor Rather, a journalist for the Press Trust of India (PTI), wrote his first novel which he named "Life in the Clock Tower Valley." The book contains historical and political knowledge about Kashmir. It also also includes rarely discussed environmental issues. Apart from discussing various aspects of life in the Valley, the Shakoor minutely described that how different characters appear in its streets during different seasons.
World- Current affairs 22/05/21
This category of current affairs 22/05/21 consists the important and latest news regarding the world.
China-Russia Started the Biggest Nuclear Power Project
China and Russia has begun the biggest Nuclear Power Project on May 19, 2021. The Russian President Vladimir Putin and the Chinese President Xi Jing Ping attended the opening ceremony of the construction of the project.
The construction of the above unit is the major cooperation outcome of science and technology innovation. It is also a high-end equipment manufacturing between the countries. Moreover, the contract value of the project is twenty billion USD. Scientists used third generation VVER-1200 reactors in this project. Once the project is completed, the reactors will generate 37.6 billion kilo watt hours of electricity. Consequently, the reactors will reduce 30.68 million tons of carbon dioxide and will also reduce the use of fossil fuels.
Israel and Hamas Agree to a Ceasefire After 11 Days of War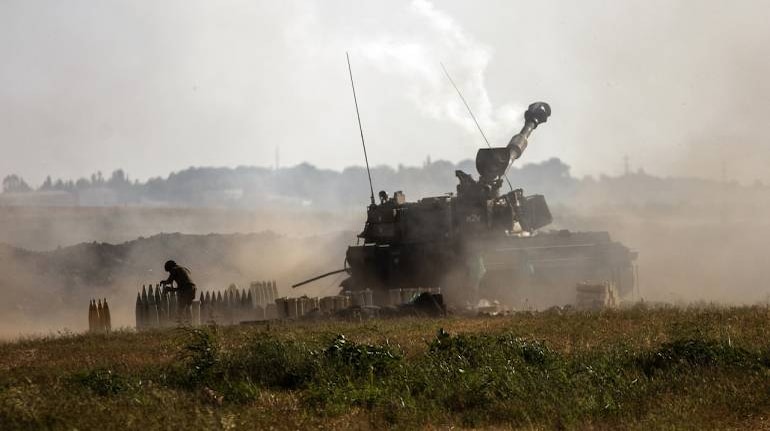 After almost two weeks of violence, Israel and Hamas have finally agreed to the ceasefire. The violence claimed hundreds of lives and reduced many structures to rubbles. The ceasefire came into effect from 2 am on May 21, 2021.
On May 20, 2021, Israel Prime Minister Benjamin Netanyahu's voted in the favor of halting their military activity in the Gaza Strip. Consequently, the Israeli security cabinet unanimously adopted Egypt's initiative for a bilateral ceasefire. Moreover, the Palestinian militant group-Hamas also agreed to the cease-fire.
Click on the link given below for more information on COVID-19-
World Health Organisation (WHO)
To know more information regarding with government of India, click on the link given below-
Click on the link below for more information regarding education
Click here to check our other blogs or previous current affairs