Business and Economics- Current Affairs
India launches Economic Diplomacy Website
The Union External Affairs Minister, S Jaishankar on December 16, 2020, launched the Economic Diplomacy website. The website aims portray India's economic, sectoral, and state-wise strengths. This website will also provide relevant information on major central and state government policies as well as on significant economic indicators. The website is in the process of being developed and managed by the Economic Diplomacy Division of the Ministry of External Affairs. Moreover, the MEA asserts the website will function in line with Prime Minister's vision of doubling farmers' income by 2022 by providing opportunities for the country's agriculture exports abroad. The website also acts as a platform connecting the national and state businesses globally to enhance exports, explore employment opportunities and attracting foreign businesses to India.
India ranks 131 in the Human Development Index
According to the report released by United Nations Development Programme (UNDP), India has been ranked at 131 among 189 countries in Human Development Index 2020. The index is a measure of a nation's education, health, and standard of living. India's neighbours such as Bhutan is at 129th rank, Bangladesh is at 133, Nepal's rank is 142 and Pakistan is at 154. Other than this, Norway has topped the Index followed by Ireland, Switzerland, Hongkong, and Iceland. Contrary to the rank in the HDI of 2019 that was 129, India apparently drops two notches.
Source: http://hdr.undp.org/en/content/human-development-index-hdi
Chilahati-Haldibari rail link opened
During a virtual bilateral summit, PM Modi and PM Sheikh Hasina on December 17, 2020 reopened the 55-year-old Chilahati-Haldibari rail link between India and Bangladesh. The link had remain defunct since the India-Pakistan war in 1965. The reopening of this link focuses on enhancing connectivity and transport between India and Bangladesh encouraging economic and social development on both sides. However, this is the fifth railway link that will help to enhance connectivity to West Bengal and Assam from Bangladesh. The other four links are Petrapole (India)-Benapole (Bangladesh), Gede (India)-Darshana (Bangladesh), Singhabad (India)-Rohanpur (Bangladesh), Radhikapur (India)-Birol (Bangladesh).
Nation and Politics- Current Affairs
New exam pattern announced for JEE-Mains
Education minister announced on 17th December 2020 that the NTA will conduct JEE Mains exam four times from next year. The NTA will organise the exam in month of February, March, April and May. A candidate does not need to appear in all these four sessions. However, if a candidate appears in more than one session then their best of the 2021 NTA scores will be considered while preparing the Merit List/ Ranking. He also announced the changes in the exam pattern.
Now students have to attempt 25 out of 30 questions from each section of mathematics, chemistry and physics. In total, candidate will have to attempt 75 questions out of 90. Most importantly, the candidates will have a choice in section B (numerical). This section will not have any negative marking. The entrance test will also be available in 13 languages from next year. These languages include English, Hindi, Tamil, Telugu, Bengali, Marathi, Gujarati, Assamese, Punjabi, Urdu, Odia, Kannada and Malayalam. 
Check here the latest updates https://jeemain.nta.nic.in/webinfo2021/File/GetFile?FileId=2&LangId=P
India to celebrate 50th Anniversary of India's Victory in 1971 Indo-Pak War
Prime Minister Narendra Modi on the Vijay Diwas (16th December) lit the 'Swarnim Vijay Mashaal' from the eternal flame of the National War Memorial in New Delhi. It marked the beginning of the 50th anniversary year celebrations of India's victory over Pakistan in 1971. Moreover, Defense Ministry stated that four victory mashaals (flaming torches) will be carried to various parts of India, including to the villages of Param Vir Chakra and Maha Vir Chakra awardees of the 1971 war. Various commemorative events will be conducted pan-India wherein war veterans will be felicitated. In addition, band displays, seminars, exhibitions, equipment displays, film festivals, conclaves and adventure activities will also be held.
Science and Technology- Current Affairs
ISRO successfully placed country's 42nd communication satellite in orbit
Indian Space Research Organisation (ISRO) launched India's 42nd communication satellite CMS-01 on 17 December 2020. It lifted off into the sky from the second launch pad (SLP) of Satish Dhawan Space Centre at Sriharikota. It was PSLV's 52nd flight from the Sriharikota spaceport. Around 20 minutes after lifting off, PSLV-C50 successfully placed the satellite into the precise sub-GTO orbit.
This is the second ISRO launch of the year amid the Coronavirus pandemic after the launch of PSLV C49 that had delivered 10 satellites on 7 November. Moreover, this newly launched satellite CMS-01 weighs around 1,410 kgs. It will be replacing the ageing GSAT-12 satellite launched on 15 July 2011 which was supposed to serve for 7 years. However, it ended up serving a mission life of nine years till 2020.
Sports, Arts, and Books– Current Affairs
Canberra ODI: Virat Kohli breaks Sachin Tendulkar's record for fastest to 12000 runs in ODI cricket
On December 2, 2020 32-year-old Indian skipper Virat Kohli became the fastest cricketer to score 12,000 ODI runs. He broke the record of legendary Indian batsman Sachin Tendulkar. Kohli reached the milestone during India's third and last ODI against Australia at Manuka Oval, Canberra. Before coming into the match he needed 23 runs to reach the landmark.
Orchha and Gwalior in UNESCO world heritage cities list
UNESCO included two cities of Madhya Pradesh i.e. Orchha and Gwalior in the list of UNESCO World Heritage Cities. During the 16th century Orchha was the capital of Bundela Kingdom and is famous for its palaces and temples. The famous places in the Orchha city are Jahangir Mahal, Raj Mahal, and Rai Praveen Mahal.
The city of Gwalior established its roots in the 9th century, and emperors like Rajvansh, Baghel Kachvaho, Tomar, and Scindias ruled this city. Moreover, the temples and palaces of this beautiful city is globally popular. The Gwalior Fort is accessed via a winding road lined with sacred Jain statues. It also occupies a sandstone plateau. It is now an archaeological museum with high walls of 15th century.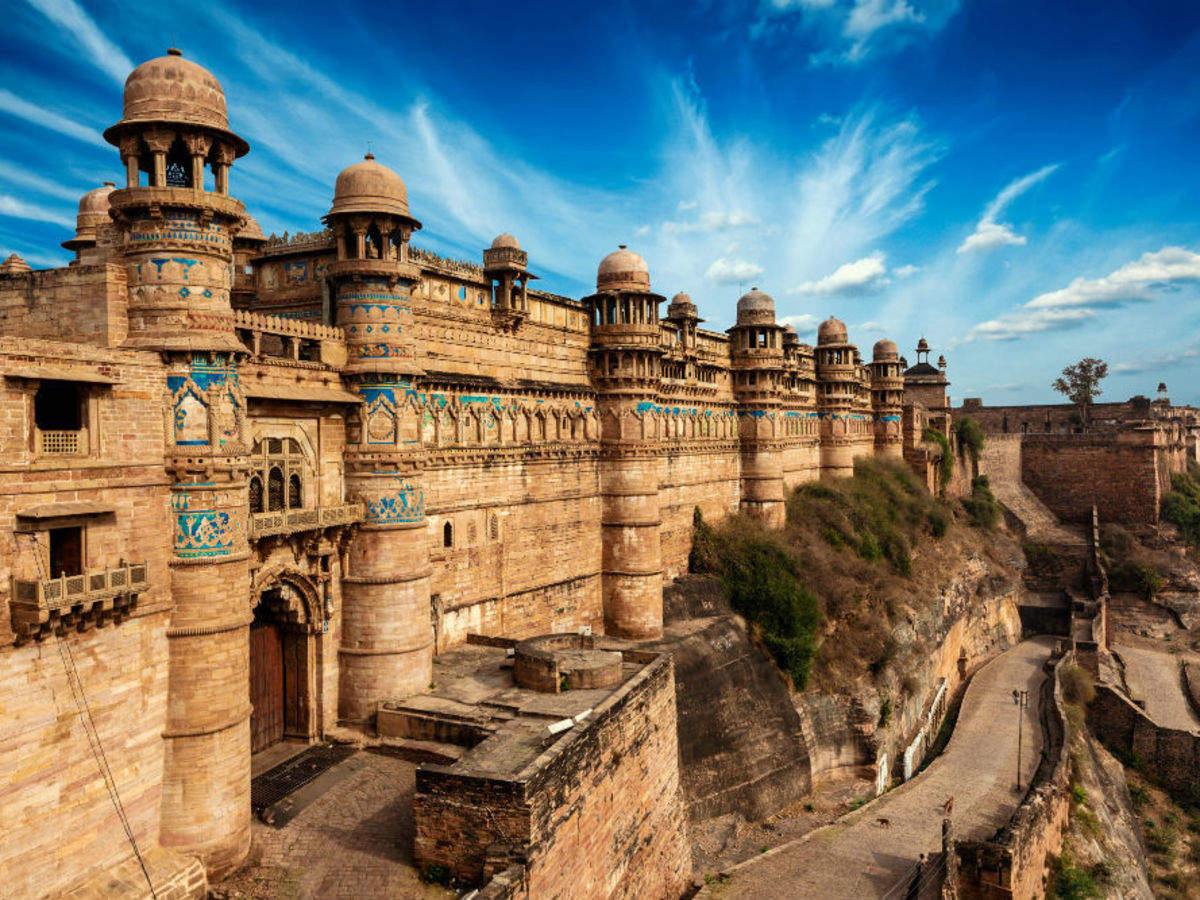 Om Birla releases stories of CRPF heroes on 19th anniversary of Parliament attack
On 13 December 2020, the Indian Parliament completes its 19th anniversary of Parliament attack. On this occasion Lok Sabha Speaker Om Birla has released the book 'The Shaurya Unbound' (English Version) and 'Samundar Samawe Boond Mein' (Hindi Version) on the 2001 incident. The book is a collection of 13 most exemplary acts of valour of CRPF brave hearts who were awarded with Chakras on 19th anniversary of Parliament attack.
World- Current Affairs
FDA of US advisors permits emergency use authorization of Covid-19 Moderna vaccine
The US Food and Drug Administration's FDA has granted permission on Friday for the emergency use of the country's first Covid-19 vaccine. American pharmaceutical giant Pfizer with the partnership of German partner BioNTech developed this vaccine to beat the pandemic. The FDA's authorization for emergency use of the first COVID-19 vaccine is a significant milestone in combating this deadly pandemic. This devastating virus has affected so many families around the world and damaged the economy of most of the countries including US.


Anti-Trust Lawsuit is filed against Google by 38 States
An anti-trust lawsuit against Google was filed on Thursday in federal court in Washington by states represented by bipartisan attorney's general. They claimed that Google has an illegal monopoly over the online search market which affects the consumers and advertisers. Google has promised better service and proper security or privacy protections to the consumers. But in reality consumers are not receiving these benefits. The giant search is also harming the advertisers by providing lower quality and higher prices.
Attorney's general of other states that are Alaska, Arizona, Connecticut, Delaware, Hawaii, Iowa, Idaho, Illinois, Kansas, Maine, Maryland, Massachusetts, Minnesota, Nebraska, Nevada, New Hampshire, New Jersey, New Mexico, North Dakota, Ohio, Oklahoma, Oregon, Pennsylvania, Rhode Island, South Dakota, Vermont, Virginia, Washington, West Virginia, Wyoming, the District of Columbia, and the territories of Guam and Puerto Rico also joined this lawsuit.
Emmanuel Macron the French President Tests Positive for Covid-19
The presidential Elysee Palace announced on Thursday that Emmanuel Macron (French President) has tested positive for COVID-19. The President isolated himself after the test result. Although, he will continue to work and take care of his activities from a social distance. The French presidency also confirmed that Macron's trip to Lebanon scheduled for next week is being canceled.
Despite US sanctions Turkey is not stepping back from using S-400s
The US announced sanctions on the Turkey over the purchase of Russia's advanced S-400 system, under a US law known as CAATSA. Despite this, Turkish Foreign Minister Mevlut Cavusoglu said that Turkey won't take a step back from its decision to utilize Russian air defense systems.
US cybersecurity agency warns that computer networks are in 'grave threat
Federal authorities in the US have expressed concern about the hacking of government and private networks. The nation's cybersecurity agency on Thursday warned of a grave risk of intrusion into the nation and other computer systems around the globe. Officials also suspect that these hacking activities are carried out by Russian Hackers.
Australian imposes border restrains as Sydney found new coronavirus cases
Australian Health Ministry detects 28 Covid cases from a cluster on Sydney's northern beaches. After this, states and territories in Australia have started to impose border restrictions. Health authorities are fearing that the virus will get spread, so they announced a high alert in Sydney.
In historic pick, Biden nominated Deb Haaland as interior secretary
President-elect Joe Biden has selected Mexico Rep. Deb Haaland to lead the Interior Department as Interior Secretary. This nomination made by Biden is a historic pick that would make her the first Native American to lead the federal agency of the US.